Plainfield Loitering or Wandering in a Drug Zone Defense Attorneys
Loitering in Drug Zone Charges Dismissed Plainfield NJ Court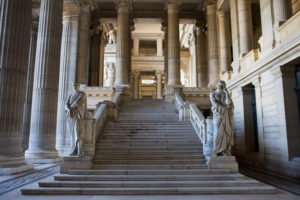 Do you need a lawyer for a loitering charge in Plainfield NJ? Call us now for a free consultation.
Travis J. Tormey recently represented a client in Plainfield, New Jersey who was charged with loitering or wandering in a drug zone, a disorderly persons offense which is governed by N.J.S.A. 2C:33-2.1. The client had no prior criminal record whatsoever but was facing, among other things, a $1,000 fine, a permanent criminal charge on his record, up to six (6) months in the county jail, as well as a six (6) month driver's license suspension.
The circumstances of the arrest were as follows: An undercover officer allegedly observed our client and another man in a vehicle while engaged in what the officer believed was a drug transaction. The officers stormed the vehicle and searched both parties. Only the passenger had a small amount of marijuana in his possession. However, they still charged our client with loitering in a drug zone with the purpose to purchase drugs. Fortunately, Mr. Tormey was able to convince the prosecutor that insufficient evidence existed to prove this charge against our client beyond a reasonable doubt. Thus, the charges were dismissed.
One of our clients described Travis this way:
"You can rely on Travis to find the most effective method of disposing of your matter without the hidden or additional penalties. Travis was very well known and respected in the municipal courts where he represented me and it made a difference as the prosecutor and Judge acknowledged him and were more then willing to work out the best results for me."
Need Lawyer for Drug Charge Plainfield NJ? Call Now
For a free consultation about your case, contact the law offices of The Tormey Law Firm in Hackensack, New Jersey at (201)-330-4979. And to read more of our outstanding client reviews, view our profile page on Avvo.com.