Millburn NJ Shoplifting Defense Lawyer
Arrested for Shoplifting Short Hills Mall, Case in Millburn NJ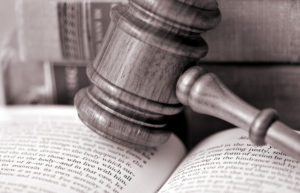 Recently, Travis J. Tormey represented a client in the Essex County Superior Court on a shoplifting charge. Mr. Tormey's client was charged with shoplifting from two (2) different stores in the Short Hills Mall in Millburn, New Jersey on the same day. She was accused of stealing approximately $2,000.00 in goods in total. The client had no prior criminal record and was in this country on a green card. As a result, if she was convicted of this indictable (felony level) shoplifting charge, she would most likely be deported from the country due to the fact that shoplifting falls within the broader category of crimes of moral turpitude. She was also facing three (3) to five (5) years in New Jersey State Prison if convicted.
Mr. Tormey was able to convince both the probation department and the prosecutor that his client was a perfect candidate for admission into the Pre-Trial Intervention (PTI) program. PTI is a program for first-time offenders who have never been in trouble before. In order to complete the program, the defendant is placed on probation, required to complete community service, and expected to remain arrest-free for a one-year period. As a result of Mr. Tormey's efforts, upon completion of the PTI program, the charges his client will be dismissed and she will have no criminal record. This will also allow her to remain in the country and should not affect her immigration status. This outcome represents a major success for the Tormey Law Firm.
Is jail or prison time my only option when it comes to a Millburn Shoplifting Charge?
No.  Although each case is viewed on a case by case basis, your ultimate sentence depends on a variety of factors.  For example, if you are a first-time offender, you may be eligible for the Conditional Dismissal Program.  The program generally applies to cases related to disorderly conduct, shoplifting, and more.  After completion of the terms of the program, the matter will be dismissed.  Moreover, your matter may be dismissed if there is no evidence connecting you to the allegations.  It is important to have a skilled attorney to walk you through the charges you are facing to ensure your rights are not violated. 
Arrested for Shoplifting Millburn NJ – Need a Lawyer
To speak with one of our distinguished lawyers about your shoplifting case, contact our Bergen County, New Jersey offices at (201)-330-4979. Also, check out Mr. Tormey's informational series on YouTube about fighting shoplifting charges in New Jersey.