Franklin Lakes DWI Defense Attorneys 
Facing DWI Charge in Franklin Lakes Court? Contact Us Now
Do you need an attorney for a DWI Charge in Franklin Lakes Court? Call Us Now for help.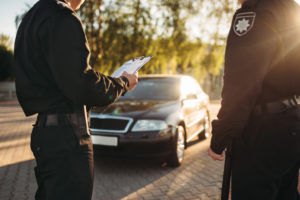 Travis J. Tormey recently represented a client in the Franklin Lakes Municipal Court who was charged with a third offense DWI under N.J.S.A. 39:4-50. The client was facing, among other things, a 10-year license suspension and a mandatory term of incarceration of six months in the Bergen County Jail.
Our client called Mr. Tormey after the case had been ongoing for six months and he was being represented by the Public Defender at the time. The Public Defender recommended that the client take a plea and accept the 10-year license suspension and serve six months in the county jail. The client retained the Tormey Law Firm to represent him and to take the case to trial if necessary.
The client was in a major accident which gave rise to the DWI. Fortunately, no one was injured other than the client. He was unconscious and was taken to the hospital for treatment and to have his blood drawn. The officer claimed that the client "consented" to his blood being taken but that he was unable to sign the consent to search form based on his condition. His blood was taken and his blood alcohol content was .36% BAC, more than four times the legal limit.
Our law firm filed a motion to suppress the blood evidence because the blood was illegally taken without a warrant and without a valid exception to the warrant requirement. The State argued that the blood was taken without a warrant based on the "consent" exception and that our client consented to the blood draw (even though he couldn't sign the form). The judge agreed with us that this was not valid consent based on our client's medical condition at the time and his inability to even sign the consent form.
Without the blood evidence and since no field sobriety tests were done because of our client's condition, the State was unable to proceed with the DWI charge. We agreed to take a reckless driving offense with a one (1) year license suspension and the DWI was dismissed. Our client was able to avoid six months in jail and a 10-year license suspension based on our efforts. To say that he was satisfied with our services is an extreme understatement.
Drunk Driving Defense Lawyers in Franklin Lakes NJ
To speak with one of our talented DWI defense attorneys free of charge, contact our Hackensack offices anytime at (201)-330-4979. Also, check out Mr. Tormey's informational video series on YouTube to learn more about DWI charges in New Jersey, including our video about strategies for fighting DWI blood tests.