Englewood Terroristic Threats Defense Attorneys 
Terroristic Threats Case Dismissed Englewood Court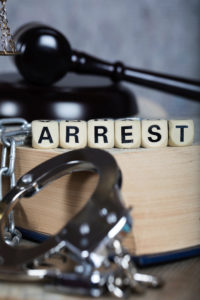 Do you need a lawyer for a 3rd degree terroristic threats charge in Bergen County? We can help
We recently represented a client who was charged with terroristic threats in the third degree, an indictable (felony) level offense in New Jersey punishable by three (3) to five (5) years in New Jersey state prison. The client had no prior criminal record. The basis of the charge was a dispute between our client and a doctor who was the fertility specialist for our client and his wife. Our client paid the doctor in excess of $20,000 in exchange for fertility treatment which resulted in his wife becoming pregnant with twins. Unfortunately, she subsequently suffered a miscarriage and lost the babies. Our client, who was very distraught, called the doctor's office and demanded a refund or some form of additional treatment for his devastated wife. When the doctor refused, our client allegedly threatened her if she refused to return his money.
This case was originally to be tried as a third degree felony. However, we were able to convince the Bergen County Prosecutor's office to downgrade the charge back to a lesser charge of harassment, which is a disorderly persons offense. The case was then remanded to be adjudicated in Englewood Municipal Court. Thereafter, when he appeared in municipal court with our client, Mr. Tormey was able to negotiate an agreement between our client and the doctor, allowing for the dismissal of the charges. This was the most desirable result for our client and a great win for the law firm.
Facing 3rd Degree Terroristic Threats Charges Bergen County? Call Us Now
To speak with one of our insightful criminal defense attorneys free of charge, contact our Hackensack offices anytime at (201)-330-4979.