Ridgewood Assault Defense Attorneys
Find Trusted Legal Counsel for Your Criminal or DWI Case in Ridgewood, NJ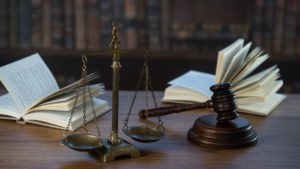 If you are facing charges for a disorderly persons offense such as shoplifting or a motor vehicle violation such as driving with a suspended license in Ridgewood, New Jersey, it is essential to retain an experienced criminal defense attorney who can ensure that your rights are protected. People find themselves arrested and charged with crimes in this Bergen County village on a regular basis, as police actively patrol the area looking for people driving under the influence, as well as those who unlawfully possess marijuana, weapons, and illegal drugs. The particular charge in a given case is a key factor in determining the potential penalties for those convicted, as is the degree of the offense. Depending on the specific allegations you are facing, you may be summoned to Ridgewood Municipal Court or Bergen County Superior Court. In either situation, you are entitled to have an attorney who can ensure that your rights are protected and present your best defense. The criminal attorneys at the Tormey Law Firm have the knowledge and experience to effectively combat the charges against you. The firm's founder, Travis Tormey, and his team of talented lawyers, which includes a former New Jersey prosecutor, have successfully represented clients in countless courtrooms in Bergen County and throughout New Jersey. Just a few of their notable cases involve simple assault, eluding police, and restraining orders in Ridgewood and nearby towns such as Hackensack, Teaneck, and Fort Lee. To speak with one of these distinguished lawyers about your criminal or DWI case and your options, contact their local Bergen County office location at (201)-330-4979. Consultations are always provided at no cost to you.
Ridgewood Court Information
Ridgewood is a village in Bergen County, NJ. It is an affluent borough located approximately 20 miles northwest of New York City, with a population of nearly 25,000 people and a total area of 5.8 square miles. Ridgewood has been lauded as one of the top places to live and the police force and local community is committed to maintaining the town's good standing. Whether you are downtown, in the heights, near Brookside, or elsewhere in the village, chances are you will find yourself in trouble if you violate New Jersey's criminal or traffic code. In fact, if the charges are serious enough, you may be arrested. For those arrested in Ridgewood and subsequently charged with misdemeanors, including disorderly and petty disorderly persons offenses, their cases are sent to the local Municipal Court to be adjudicated.
The Ridgewood Municipal Court is located at 131 North Maple Avenue. The court office is open Monday through Friday from 8:30am to 4:30pm. The court office can be contacted directly at 201-670-5544 (ext. 4).
Philip Sheridan is the Judge
Margaret Sullivan is the Prosecutor
Kimberly McWilliams is the Court Administrator.
For more information on the Ridgewood Municipal Court, please visit their website.
Directions to Ridgewood Municipal Court:
Charged with a Disorderly Persons Offense in Ridgewood, What am I Facing?
You may be charged with a disorderly persons offense or a petty disorderly persons offense in Ridgewood and there are distinct penalties for each type. Both are virtually the same as misdemeanors in other states, but a petty offense is less serious than a straight disorderly persons charge. For instance, for a disorderly persons offense like possession of drug paraphernalia, you face up to 6 months in Bergen County Jail and a fine of up to $1,000. On the other hand, the fines top out at $500 for a petty dp and the jail time maximum is 30 days. Perhaps the most common petty offense like this is disorderly conduct. Since both of these are technically considered criminal in nature, a conviction will appear on your record.
Ridgewood Felony Charges
If you are facing charges of the first, second, third, or fourth degree, this means you have been accused of an indictable crime. These are the equivalent of felonies. The degree of crime is extremely important to delineating the potential sentence but all of these cases are heard in the Superior Court in Bergen County. Thus, a third degree aggravated assault charge will not be handled in the same court as a disorderly persons simple assault charge. In felony cases, the Bergen County Prosecutor's Office reviews the case and decides whether to present it to a grand jury for indictment. There are various hearings that happen before this point, providing opportunities to resolve the case and even possibly avoid prison or a conviction, so it is crucial to have a lawyer representing you as early as possible.
If I am convicted of a crime in Ridgewood, does it stay on my criminal background forever?
When arrested and/or charged with an offense, it will indefinitely appear on your criminal background check.  However, you can file for an expungement depending on the type of the offense.  For example, if charged with a fourth-degree trespassing, one may submit an application for an expungement if he or she has been convicted of one indictable offense and no more than three disorderly persons or petty disorderly persons offenses. At least four to five years must have passed to move forward with an expungement application for an indictable offense.  Depending on the time frame, the individual may also be eligible to submit compelling circumstances if shy of the five-year threshold.  
Other Helpful Links and Information About Ridgewood NJ
The Ridgewood Police Department is located at 201 East Glen Avenue and 311 West Glen Avenue and can be contacted at 201-444-4224.
Call the Tormey Law Firm for Ridgewood DUI Free Consultation
For additional information and a free consultation about your criminal or traffic case in Ridgewood, New Jersey, please contact us anytime at (201)-330-4979, or use our online contact form. Our Hackensack office is conveniently located in the heart of Bergen County, just steps from the Hackensack Municipal Court and Bergen County Superior Court. One of our criminal defense attorneys will be happy to discuss your case over the phone or to schedule an appointment to meet with you in person.