Bergen County Fake ID Charge Defense Lawyers
Criminal defense lawyers with offices in Hackensack, New Jersey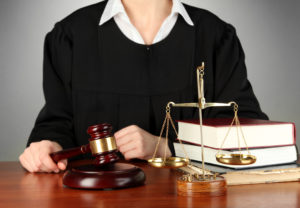 The criminal defense lawyers at the Tormey Law Firm LLC recently represented a young man who was facing a criminal charge for possession of a fake ID in violation of N.J.S.A. 2C:28-7 which provides in pertinent part:
a. Offense defined. A person commits an offense if he/she:
(1) Knowingly makes a false entry in, or false alteration of, any record, document or thing belonging to, or received or kept by, the government for information or record, or required by law to be kept by others for information of the government;
(2) Makes, presents, offers for filing, or uses any record, document or thing knowing it to be false, and with purpose that it be taken as a genuine part of information or records referred to in paragraph (1); or
(3) Purposely and unlawfully destroys, conceals, removes, mutilates, or otherwise impairs the verity or availability of any such record, document or thing.
b. Grading. An offense under subsection a. is a disorderly persons offense unless the actor's purpose is to defraud or injure anyone, in which case the offense is a crime of the third degree.
Thus, our client, a young man with no prior criminal record, was facing a disorderly persons offense which was punishable by the following penalties:
Up to a $1,000 fine
Up to six (6) months in the Bergen County Jail
A permanent criminal charge on his record if convicted
Our client was in possession of a fake ID but did not actually present it to the law enforcement officer. It was in his wallet and the officer saw it during a traffic stop. As a result, our Bergen County criminal defense lawyers were able to speak to the Old Tappan Municipal prosecutor and the arresting officer and get the criminal charge amended to a local ordinance violation. This is a violation of local law similar to a noise complaint which results in a fine and no criminal record.
Charged with Possession of Fake ID Bergen County NJ?
This was a great result for our client based on these charges. If you have been arrested for a fake ID charge in Bergen County, contact us today for a free consultation.