Old Tappan Simple Assault Defense Attorneys 
Need a Criminal Attorney in Old Tappan NJ? Call Us Now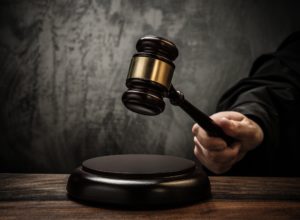 If you are facing charges for a criminal offense or traffic violation in Old Tappan, New Jersey, obtaining knowledgeable legal counsel is the most proactive step toward obtaining a positive outcome in your case. The experienced criminal defense lawyers at the Tormey Law Firm will protect your rights and ensure your peace of mind as we work together toward successfully resolving your legal matter. Our attorneys boast impressive credentials and an extensive body of criminal defense work which we leverage every day in courts throughout Bergen County and New Jersey to best serve our clients. Whether you or someone you love is charged with driving under the influence, simple assault, disorderly conduct, marijuana possession, or another offense in towns such as Englewood, Montvale, or East Rutherford, we know what it takes to defeat these allegations. To read some of our client reviews, click here. To speak with one of our highly qualified criminal defense attorneys, contact the Hackensack offices of The Tormey Law Firm anytime at (201)-330-4979. The initial consultation is always provided free of charge.
Old Tappan NJ Municipal Court Information
Old Tappan is a borough in Bergen County, NJ. The borough has a population of 5,750 people and a total area of 4.2 square miles.The Old Tappan Municipal Court is located at 227 Old Tappan Road. The court hears motor vehicle and traffic violations, disorderly and petty disorderly persons offenses, and violations of municipal ordinances. The court office is open Tuesday and Wednesday 1:00pm to 4:00pm, and the court office can be contacted directly at 201-664-1849 (ext. 23).
For more information on the Old Tappan Municipal Court, please visit their website.
Old Tappan Municipal Court Information
Warren F. Clark, J.M.C. is the Judge.
Christopher Martin is the Prosecutor.
Craig Ferdinand is the Court Administrator.
Directions to Old Tappan Municipal Court:
From New Jersey:
Take the Garden State Parkway to Exit 172 (Grand Avenue, Montvale). At end of ramp, make right turn onto Grand Avenue. Go 3 miles to end of Grand Avenue, make right turn onto S. Middletown Road (this becomes Rivervale Road). Go two miles to Old Tappan Road, turn left.
From New York:
Take Palisades Interstate Parkway to Exit 5S (Route 303). Take Route 303 to the first traffic light. At light, turn right onto Kings Highway. Take Kings Highway to Old Tappan Road, turn right.
Other Helpful Links and Information About Old Tappan NJ
The Old Tappan Police Department is located at 21 Russell Avenue and can be contacted at 201-664-1221. For more information on the Old Tappan Police Department, please visit their website.
Call the Tormey Law Firm in Hackensack, NJ Today for a Free Consultation
For additional information and a free consultation about your criminal or traffic case in Old Tappan, New Jersey, please contact us anytime at (201)-330-4979, or use our online contact form. Our Hackensack office is conveniently located in the heart of Bergen County, just steps from the Hackensack Municipal Court and Bergen County Superior Court. One of our criminal defense attorneys will be happy to discuss your case over the phone or to schedule an appointment to meet with you in person.