Norwood Municipal Court Marijuana Possession Defense Attorneys 
Arrested for DWI, Norwood NJ – Need Lawyer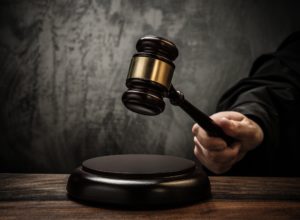 At the Tormey Law Firm, our smart and experienced criminal defense attorneys provide unmatched legal representation to individuals charged with criminal offenses and traffic violations in Norwood, New Jersey. Our attorneys have the knowledge and experience to effectively defend you against these serious allegations. Travis Tormey has successfully handled thousands of cases throughout New Jersey, including DWI cases, shoplifting, marijuana possession, and domestic violence in Bergen County municipalities such as East Rutherford, Elmwood Park, and Mahwah. Our criminal defense attorneys are available at all times to provide free consultations. Contact our Hackensack offices anytime at (201)-330-4979 to discuss the specifics of your case and outline all of your available options.
Norwood Municipal Court Information
Norwood is a borough in Bergen County, NJ. Norwood has a population of 5,700 people and a total area of 2.7 square miles.The Norwood Municipal Court is located at 455 Broadway. The court office is open Monday, Thursday, and Friday from 8:00am to 12:30pm, Tuesday from 10:30am to 2:30pm, and Wednesday from 3:00pm to 7:30pm. The court office can be contacted directly at 201-767-7207.
For more information on the Norwood Municipal Court, please visit their website.
Norwood Municipal Court Information:
Robert Travers is the Judge.
Laura Nunnink is the Prosecutor.
Lindsay Taglieri is the Court Administrator.
Directions to Norwood Municipal Court:
Garden State Parkway North to exit 168 Washington/Westwood/HoHoKus. Bear right off the exit onto Washington Ave. Stay on Washington Ave for approximately 2 miles and bear right onto Broadway in the center of Westwood. Continue on Broadway for about 3 miles and make a left onto Schraalenburgh Rd. Make a right onto Tappan Rd. for approximately 1 mile and make a right onto Broadway.
Other Helpful Links and Information About Norwood NJ 
The Norwood Police Department is located at 453 Broadway and can be contacted at 201-768-0850.
Call the Tormey Law Firm in Hackensack, NJ Today for a Free Consultation
For additional information and a free consultation about your Norwood, New Jersey criminal or traffic case, please contact us anytime at (201)-330-4979, or use our online contact form. Our Hackensack office is conveniently located in the heart of Bergen County, just steps from the Hackensack Municipal Court and Bergen County Superior Court. One of our criminal defense attorneys will be happy to discuss your case over the phone or to schedule an appointment to meet with you in person.