North Arlington Drug Paraphernalia Charges Result in No Criminal Record
Bergen County Criminal Defense Lawyers with offices in Hackensack, New Jersey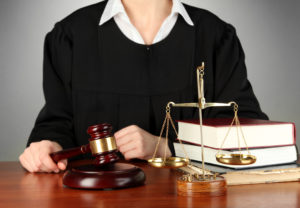 Have you received a summons for possession of drug paraphernalia in NJ? We can help. Our lawyers have literally handled thousands of these cases over the years. Here is an example of a real drug paraphernalia case we handled in Bergen County for our client.
Travis J. Tormey recently represented a client charged with possession of drug paraphernalia under N.J.S.A. 2C:36-2, a disorderly persons offense in New Jersey. If the client was convicted, he was facing up to 6 months in the Bergen County Jail, up to a $1,000 fine, possible probation, and a driver's license suspension of 6 months – 2 years. This charge arose out of North Arlington, New Jersey in Bergen County so the case was handled in the North Arlington Municipal Court.
Our client had no prior criminal history and the alleged drug paraphernalia that was found in his motor vehicle was a pipe with marijuana residue in it. However, the State could not produce a positive lab report showing that it was in fact marijuana. As a result, it is impossible for the State to prove that the pipe was used for drugs as opposed to tobacco which is legal. Based on these evidential issues, the municipal prosecutor agreed to amend the criminal charge to a local ordinance violation which resulted in a fine and no criminal history.
Arrested for Drug Paraphernalia in North Arlington? Contact us Now
This was crucial for our client who had multiple professional licenses including his CPA and his serious 7 license which could have been severely impacted if he was convicted of this criminal offense and it ended up on his permanent record.