Drug Charges Dismissed in Fort Lee NJ
Fort Lee Drug Crime Lawyers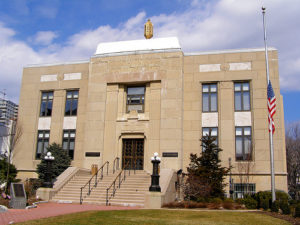 If you are facing a drug charge in Fort Lee NJ, our experienced criminal defense lawyers can help. Here is an example of a real case we recently handled in the Fort Lee Municipal Court.
Christopher Perry of the Tormey Law Firm LLC recently represented a client in the Fort Lee Municipal Court who was charged with possession of marijuana under 50 grams and possession of drug paraphernalia, two disorderly persons offenses. These misdemeanor type charges are each punishable by a $1,000 fine, up to six (6) months in the Bergen County Jail, probation, and a permanent criminal charge on your record if convicted. The client previously had felony eluding charges which we were able to get downgraded and resolve without any criminal record so he hired our office again to deal with these charges.
In this case, after reviewing the evidence, it was clear to Mr. Perry that there was a legal issue with regards to the search. As a result, Mr. Perry filed a motion to suppress evidence based on the illegal search of our client's hotel room without proper consent. When the Judge reviewed the evidence, he agreed with Mr. Perry that there was a legal issue with regards to the verbal consent that our client allegedly gave to search his hotel room. For a search to be valid, the individual must be informed of his rights and that he has a right to refuse to consent. This is typically done in writing with the client's signature on it. Since this was not done in this case, the Judge ruled that the consent given was not legally valid and that all of the evidence seized must be suppressed based on this illegal search. The charges and the case was completely dismissed.
Illegal Arrest for Drug Charges in Fort Lee NJ? Contact us today
This was a tremendous result for our client and the Tormey Law Firm LLC. If you or a loved one needs assistance with a drug charge in Fort Lee or anywhere in Bergen County NJ, contact our Hackensack offices now for immediate assistance at (201)-330-4979. The initial consultation is always provided free of charge.