Domestic Violence Restraining Order Lawyers in Lodi, NJ
Handling Restraining Orders in Bergen County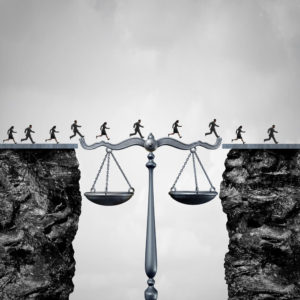 Restraining orders happen all of the time in Lodi, New Jersey, based on allegations ranging from stalking to aggravated assault. When someone accuses you of domestic violence, you may be arrested and charged with a crime, in addition to being served with a restraining order. The first stage of the case is the temporary restraining order (TRO), for which you will need to appear for a final hearing at the Bergen County Superior Court (Family Division) in Hackensack, New Jersey. We can help. Our lawyers handle domestic violence restraining order cases in the Bergen County court in Hackensack every week. We are ready and able to assist you with your case.
Looking for a Lawyer for a Lodi Restraining Order Case
If you or a loved one needs assistance with a domestic violence matter in Lodi or another town in Bergen County NJ, contact our offices anytime at (201)-330-4979. An experienced restraining order lawyer is available now to review your case and advise you of your rights and what you can do next. The initial consultation is always provided free of charge.
Here is an example of a Lodi restraining order case that we successfully handled for a client in Bergen Superior Court. The Lodi NJ restraining order lawyers at the Tormey Law Firm represented a client recently who was facing a temporary restraining order that could have been made permanent. The client's ex-girlfriend filed the restraining order against him alleging harassment under N.J.S.A. 2C;33-4. Our client is not a United States citizen so the issuance of a final restraining order (FRO) could seriously impact his ability to remain in this country. He is a business owner in Bergen County and his removal would be devastating to his life and the community. In addition, he would be fingerprinted, placed into a statewide database for domestic violence offenders, and prohibited from owning firearms.
In this case, the plaintiff filed the restraining order out of spite and revenge because our client ended the relationship. She then got rid of his stuff (donated some of it and threw some of it out). He reacted and knocked a glass on the ground and walked out of the coffee shop that they were meeting to discuss the return of his property. The Judge ruled that this was not harassment under the NJ criminal code and that there was no need for a restraining order in this case. The plaintiff was clearly not afraid of him. In fact, she suggested they meet in person that day and she asked him to watch a movie with her and her son two days before the alleged domestic violence incident. This is not the behavior of someone who has been abused or is in fear for their safety. The Judge agreed and completely dismissed the restraining order against our client. This was a tremendous result for our client and the Tormey Law Firm LLC.
Have You been Served with a Restraining Order in Lodi? Contact us today
If you have been accused of domestic violence criminally or civilly, you want to make sure that you can defend yourself against a restraining order and any related criminal charges. A knowledgeable attorney at our local Bergen County law firm can help you represent your story most favorably and persuasively to the judge. We can cast doubt on the other party's evidence and witnesses, increasing the chances the plaintiff does not convince the judge of their version of the facts. Don't risk the negative consequences of a permanent restraining order and losing some of your rights. Speak with a lawyer who handles cases like yours on a regular basis by calling us at (201)-330-4979 today. Free consultations are provided anytime to best serve your needs.