Leonia Criminal Lawyers
Need Attorney for DWI Charge in Leonia NJ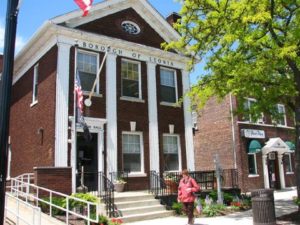 Have you or a loved one recently been arrested for a possession of a controlled dangerous substance (CDS), drug paraphernalia, DWI, driving under the influence of drugs (DUI), or another criminal offense in Leonia, New Jersey? When addressing the charges against you, it is imperative to have an experienced criminal defense lawyer who will protect your rights. At the Tormey Law Firm, our skilled and aggressive criminal defense lawyers will go the distance for you as you face down a criminal charge or motor vehicle violation in Leonia Municipal Court. Our attorneys know that there are always opportunities to challenge the prosecution's case and we employ specially-formulated tactics to defeat charges on behalf of clients throughout Bergen County and New Jersey. Our seasoned defense lawyers aggressively combat charges ranging from aggravated assault to second offense DWI on a regular basis and we are prepared to put our knowledge and experience to work for you. Contact us today at (201)-330-4979 for a free consultation with a Leonia criminal defense attorney who will discuss the specific components of your case and outline your available options.
Leonia Municipal Court Information
Leonia is a popular borough in Bergen County, NJ. The borough has a rapidly increasing population of just under 9,000 people and a total area of 1.6 square miles.
The Leonia Municipal Court is located at the Borough Annex at 305 Beechwood Place. The court office is located at 312 Broad Avenue and can be contacted directly at 201-592-5780 (ext. 258).
John R. DeShelpo is the Judge.
Mark P. Fierro, Esq. is the Prosecutor.
Cherron Gil is the Court Administrator.
For more information on the Leonia Municipal Court, please visit their website.
Directions to Leonia Municipal Court:
Other Helpful Links and Information About Leonia Borough, NJ
The Leonia Police Department is located at 1 Wood Terrace and can be contacted at 201-944-0800. For more information on the Leonia Police Department, please visit their website.
Leonia Marijuana Possession Attorneys
If you are facing criminal charges in Leonia, NJ, your best step to protect yourself is to speak with an experienced attorney. For a free consultation about your criminal or motor vehicle case in Leonia, New Jersey, please contact us anytime at (201)-330-4979. Consultations are always provided at no cost, or use our online contact form. One of our criminal defense attorneys will be happy to discuss your case over the phone or to schedule an appointment to meet with you in person.