Ho-Ho-Kus Disorderly Persons Offense Lawyers
Criminal Lawyer Needed Ho-Ho-Kus NJ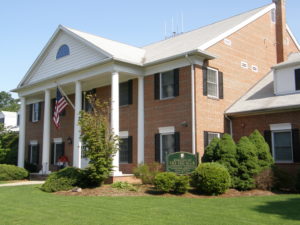 If you or someone you love is facing charges for a disorderly persons offense such as possession of marijuana under 50 grams or a motor vehicle violation such as leaving the scene of an accident in Ho-Ho-Kus, New Jersey, it is in your best interests to contact an experienced criminal defense attorney as soon as possible. The talented criminal defense lawyers at our law firm know that there are always opportunities to challenge the prosecution's case and they employ specially-formulated tactics to defeat charges on behalf of clients in Ho-Ho-Kus Borough and many other municipalities throughout Bergen County, New Jersey. These seasoned lawyers aggressively combat charges ranging from resisting arrest to endangering the welfare of a child on a regular basis and they are prepared to put their knowledge and experience to work for you. Contact us anytime at (201)-330-4979 for a free initial consultation with a Ho-Ho-Kus criminal defense lawyers. One of our attorneys is always available to discuss the specific components of your case and to outline your available options.
Ho-Ho-Kus NJ Municipal Court Information
Ho-Ho-Kus is an affluent borough in Bergen County, NJ. The borough has a population of just over 4,000 people and a total area of 1.7 square miles. The Ho-Ho-Kus Municipal Court is located at 333 Warren Avenue. The court office is open Monday-Thursday 9:00am to 4:00pm, and the court office can be contacted directly at 201-652-0699. Court sessions are held on the first Wednesday of every month at 4:30pm at the Borough Hall.
Harry D. Norton is the Judge.
John Guerin, Esq. is the Prosecutor.
Rosemarie Novelli is the Court Administrator.
For more information on the Ho-Ho-Kus Municipal Court, please visit their website.
Directions to Ho-Ho-Kus Municipal Court:
Other Helpful Links and Information About Ho-Ho-Kus NJ
The Ho-Ho-Kus Police Department is located at 55 Sycamore Avenue and can be contacted at 201-652-1700. For more information on the Ho-Ho-Kus Police Department, please visit their website.
Hire a Ho-Ho-Kus Criminal Defense Attorney who will Fight for Your Rights
If you or a loved one has been arrested and subsequently charged with a crime in Ho-Ho-Kus, New Jersey, it is important to remember that knowledge is power, so learn about your rights. At our firm, our aggressive criminal defense lawyers are committed to pursuing any and all available avenues toward your best possible result. For a free consultation about your unique situation, please contact us anytime at (201)-330-4979.