Hillsdale Criminal Defense Lawyer
Need Lawyer for DWI Charge Hillsdale NJ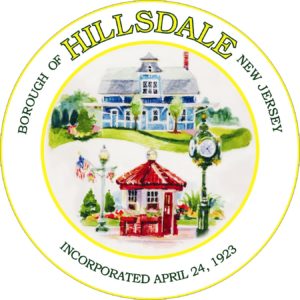 Criminal charges in Hillsdale, New Jersey can have severe and costly consequences for you and those you love. If you have been arrested in borough of Hillsdale, the experienced criminal defense attorneys at the Tormey Law Firm have in-depth knowledge of required police procedure during cases involving drugs, weapons, driving while intoxicated. driving under the influence of drugs, and many other criminal charges arising from motor vehicle stops and searches. This thorough approach to investigating each client's case allows us to recognize errors in police protocol which may lead to the suppression of evidence against our clients, if not the outright dismissal of the charges against them. Having successfully represented a multitude of clients in Bergen County and throughout New Jersey in both Superior and Municipal Courts, we have earned a coveted reputation among former clients and legal practitioners. Some of the myriad of charges for which we have achieved positive results include trespassing, harassment, possession of marijuana, shoplifting, and lewdness. To discuss your case with a talented Hillsdale criminal defense attorney at no cost, contact our office at (201)-330-4979. A member of our criminal defense team will walk you through the adjudication process and ensure that you feel confident in your understanding of all of your available options.
Hillsdale Municipal Court Information
Hillsdale is a borough in Bergen County, NJ. The borough has a steadily increasing population of 10,200 people and a total area of just under three square miles. The Hillsdale Municipal Court, located at 380 Hillsdale Avenue, is authorized to adjudicate any disorderly persons, petty disorderly persons, and traffic offenses that occur within the borough. The court office is open Monday-Friday 8:00am-4:00pm. The court office can be contacted directly at 201-666-4800 (ext. 6 or ext. 1511). As for notable members operating within the court, Warren Clark is the Judge, Dennis Harraka is the Prosecutor, and Jennifer Lacey is the Court Administrator. For more information on the Hillsdale Municipal Court, please visit their website. To find out more about the specific charges against you and the penalties you're facing if convicted, contact our defense attorneys anytime online or call (201)-330-4979.
Directions to Hillsdale Municipal Court:
FROM THE GARDEN STATE PARKWAY NORTHBOUND:
Take exit 168 (Westwood/Ho-Ho-Kus Rt. 502). At the top of the ramp, turn right onto Route 502. At the first light, make a left turn onto Pascack Road. At the first light, make a right turn onto Hillsdale Avenue
FROM THE GARDEN STATE PARKWAY SOUTHBOUND:
Take exit 166 (Paramus). At the end of the ramp, make a right turn onto Highland Avenue. Make a right turn onto Linwood Avenue. Make left turn onto Pascack Road. Proceed through Washington Township. After crossing Route 502, make a right turn onto Hillsdale Avenue at the next light.
FROM THE SOUTH ON KINDERKAMACK ROAD:
Follow Kinderkamack Road through Westwood. Make a left hand turn onto Hillsdale Avenue (there is a light after Washington St). Go through the center of town.
Other Helpful Links and Information About Hillsdale Borough NJ
The Hillsdale Police Department is also located at 380 Hillsdale Avenue and can be contacted at 201-664-4200. For more information on the Hillsdale Police Department, please visit their website.
Criminal and Traffic Attorneys in Hillsdale, New Jersey
If you are facing criminal charges in Hillsdale, NJ, please do not hesitate to contact the Tormey Law Firm at (201)-330-4979. If your case is in the municipal court, we will work to get your charges downgraded or dismissed altogether. If you charges originated in Hillsdale and are felony-level sent to the Bergen County Superior Court, it is possible that an indictment can be avoided. Regardless of your situation, please do not wait to speak with one of our skilled criminal defense attorneys. The initial consultation is free and so is the sound legal guidance we provide on a daily basis.