Hackensack Office – Tormey Law Firm
Hackensack, New Jersey Office Location
The Tormey Law Firm, LLC
254 State Street
Hackensack, NJ 07601
Telephone: (201)-330-4979
Hear From Those Who Know
EXCELLENT ATTORNEY, HIGHLY RECOMMEND HIS TALENTS

"I was facing serious trouble for marijuana possession. Was looking at probation, loss of driving privileges and even jail time. Travis's great knowledge of his clients constitutional rights"-JON
YOUR FREE CASE EVALUATION
At The Tormey Law Firm, we offer a free consultation during which we will examine the facts of your case and advise you on how best to proceed. Find the answers to your questions and begin building your defense.
At The Tormey Law Firm, we understand that you are an individual, not a name in a file. This philosophy allows us to develop solid relationships with our clients and ultimately, to serve as their advocates through every step of the legal process. If you or someone you love is in need of a highly skilled Bergen County criminal defense attorney, contact the Hackensack law offices of The Tormey Law Firm at 201-330-4979 for immediate assistance. We are available 24 hours a day, 7 days a week to provide free consultations, or you can email us to schedule an appointment. One thing is for certain: we are passionate about client service and can provide you with the feeling of confidence that only comes when you have a seasoned defender on your side.
* All Fields Required
NJ CRIMINAL LAW VIDEO LIBRARY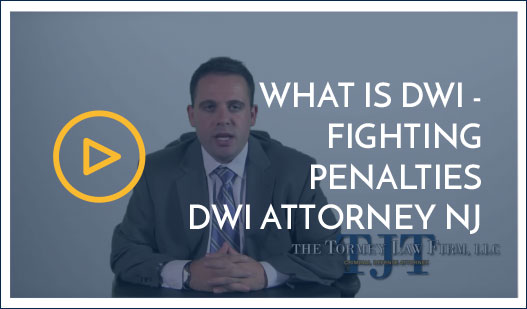 If you've been charged with a criminal offense, disorderly persons offense, or traffic / DWI violation, you have the right to an attorney who will defend you against your charges and fight for your best interests. To learn more about how your attorney can fight to have your charges dismissed or reduced, click a link below to see our video library of legal defenses and strategies.