Fairview Criminal Defense Lawyer
Misdemeanor DWI charge attorneys Fairview Court NJ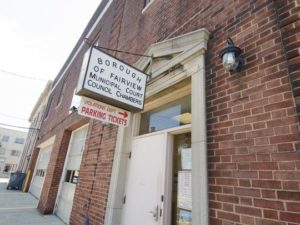 If you have been apprehended by police for a disorderly persons offense such as marijuana possession, simple assault, or criminal mischief in Fairview, New Jersey, it is highly advisable to consult with a criminal defense attorney about defending your innocence. At our firm, our lawyers work vigorously to defend the rights of those accused of criminal offenses and motor vehicle violations like DWI and DUI in Bergen County and throughout New Jersey. Having represented thousands of clients in the Borough of Fairview and surrounding communities, our defense attorneys at The Tormey Law Firm have in-depth knowledge of the intricacies of the legal system in New Jersey and can leverage this expertise to help you decide exactly how to proceed with your case. Some of our numerous successes involve criminal charges such as eluding a police officer, resisting arrest, and disorderly conduct. To speak with one of our talented criminal and driving under the influence attorneys about your criminal or traffic matter in Fairview, NJ, contact our offices anytime at (201)-330-4979. An experienced Fairview criminal defense lawyer will provide you with a consultation free of charge.
Fairview Municipal Court Information
Fairview is a borough in Bergen County, NJ. The borough has a culturally diverse population of nearly 14,000 people and a total area of just 0.84 square miles. Don't let the size of the town fool you; charges for criminal offenses and tickets for traffic violations are very common in Fairview. When a person is charged with a disorderly persons offense like shoplifting under $200, or a petty disorderly persons offense like harassment in the confines of Fairview Borough, their case is heard and decided at the Fairview Municipal Court. The local municipal court also handles motor vehicle offenses like reckless driving and driving with a suspended license. On the other hand, charges for indictable (felony) crimes are transferred to the Bergen County Superior Court in Hackensack, where they are prosecuted by members of the County Prosecutor's Office.
If you have to go to court in Fairview, the Fairview Municipal Court is located at 59 Anderson Avenue. The court office is open Monday-Friday 8:30am to 4:00pm, and the court office can be contacted directly at 201-943-4368.
Frank Tortora, Esq. is the Judge.
John Zunic, Esq. is the Prosecutor.
Serina M. Ruberto is the Court Administrator.
For more information on the Fairview Municipal Court, please visit their website.
Directions to Fairview Municipal Court:
Disorderly & Petty Disorderly Persons Offenses in Fairview NJ
A charge for a disorderly persons or petty disorderly offense is the lowest type of criminal offense that you can be accused of committing in New Jersey. While often taken lightly, these charges are definitely serious and can result in multiple problems. For instance, a disorderly persons offense allows for a jail sentence of up to 6 months. The potential jail time for a petty offense is 30 days. Then there are the fines, which may be up to $1,000 for a disorderly persons and up to $500 for a petty disorderly persons offense. Both types of charges result in a criminal record as well, meaning the conviction will appear on a background check. On top of these consequences, some misdemeanors require community service, including shoplifting, and others land you with a mandatory license suspension. Petty theft crimes such as shoplifting can also cause immigration issues if you are not a permanent American citizen.
Additionally, some disorderly and petty disorderly persons offenses also qualify as predicate acts of domestic violence. Charges for simple assault or harassment provide grounds for a restraining order, meaning you may face a criminal case in Fairview Municipal Court and then a separate case for a potential final restraining order in Bergen County Family Court. You must also be arrested and held before being seen by a judge if you are charged with simple assault in a Fairview domestic violence case.
You can easily see how a seemingly minor criminal infraction can spiral into adverse effects on many of the different aspects of your life. The same is true for driving under the influence, which carries penalties ranging from an ignition interlock device, to motor vehicle surcharges, increases in insurance rates, suspension of your driving privileges, and possibly even time in jail. For all of these reasons, you certainly want to have a dedicated defense attorney in your corner when charged with an offense in Bergen County towns such as Fairview.
Other Helpful Links and Information About the Borough of Fairview
The Fairview Police Department is located at 59 Anderson Avenue and can be contacted at 201-943-2100. For more information on the Fairview Police Department, please visit their website.
Consult a Fairview Disorderly Conduct Attorney about Your Case
If you or a loved one has been arrested and charged with a crime in the Borough of Fairview, NJ, one of our criminal defense attorneys will be happy to discuss your case over the phone or to schedule an appointment to meet with you in person. Simple call (201)-330-4979 or contact us here for a free consultation with an experienced Fairview DUI defense lawyer.