Arrested, Charged for Simple Assault in Dumont?
Case Dismissed in Bergen County Thanks to Our Lawyers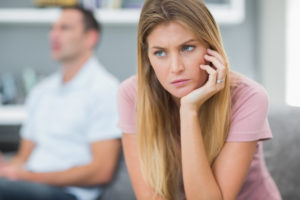 Do you or a loved one need a lawyer for a simple assault charge in Dumont? We can help.
Here is a case we handled for a client in 2018 who was facing a disorderly persons (misdemeanor) charge for simple assault under N.J.S.A. 2C:12-1(a) after an alleged domestic violence incident in Dumont in Bergen County. Our client has no prior criminal history and there were never any domestic violence calls to his residence prior to this date. In addition, he is here on a Visa and is not a United States citizen so any conviction would severely impact and jeopardize his immigration status.
The allegation was that our client threw a stuffed animal at his girlfriend which caused a bruise on her cheek. Luckily, she did not want to proceed with the charges and refused to cooperate with the prosecution. Without her assistance and testimony, the State would be unable to prove the charges beyond a reasonable doubt. As a result, the prosecutor and Judge agreed to carry the case for 60 days and dismiss it at the end of the 60 day period as long as there were no other incidents between the parties.
We returned to court after 60 days and the charges were completely dismissed. Based on this, we were able to file an expedited expungement with the court to have the arrest removed from his record as well.
This was a great result for our client and the law firm. Here is a five star review he left for us on google after successfully handling his case:
"Chris did a wonderful job dismissing my case . Really recommend this attorney!! Thanks
A lot !!"
Simple Assault Lawyers in Dumont, New Jersey
If you need assistance with a disorderly persons criminal offense such as simple assault, harassment, or shoplifting in Dumont, contact our offices now for a free initial consultation.