Simple Assault Lawyers NJSA 2C:12-1(a) Bergen County Near Me
Handling Domestic Violence Allegations in Lodi, New Jersey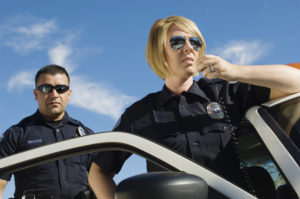 One of our clients was arrested and charged with simple assault after an alleged domestic violence incident at his residence in Lodi, New Jersey. This is a disorderly persons offense (misdemeanor), in violation of N.J.S.A. 2C:12-1(a). The client had no prior criminal history and during an argument with his girlfriend, allegedly scratched her hand when they were arguing over a phone leaving visible injury. Based on the charges, which were handled in the Lodi Municipal Court, the client was facing a $1,000 fine, up to six (6) months in the Bergen County Jail, probation, and a permanent criminal charge on his record (which could potentially be expunged after 3-5 years).
In this case, the client hired the criminal defense attorneys at the Tormey Law Firm LLC in Hackensack NJ to fight the charges. Our client's girlfriend did not want to proceed with the case and she felt that she was just as responsible for the incident as our client. In addition, he had scratch marks visible on his body as well so we could have filed a complaint for simple assault against her if necessary.
However, rather than escalate the situation, we were able to conference the case with the Lodi Municipal prosecutor and the alleged victim and all parties agreed that the charges should be dismissed. This was a great result for our client and the law firm. Now, he has no criminal record. However, there is a record of the arrest because he was fingerprinted and processed. Now, he is eligible to file a motion to have the arrest expunged from his record as well. Once the expungement goes through and is granted, it is as if this unfortunate incident never occurred.
Arrested for Assault in Lodi NJ? Contact us today
If you or a loved one needs assistance with a simple assault charge in Bergen County NJ, contact the Tormey Law Firm now for immediate assistance at (201)-330-4979. The initial consultation is always provided free of charge.