Demarest Criminal Lawyers
Handling Misdemeanor and DWI Charges in Demarest Court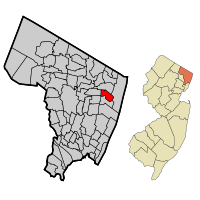 If you or someone you love is facing charges for a disorderly persons offense such as possession of drug paraphernalia, or a motor vehicle violation such as DWI in Demarest, New Jersey, it is critical to take immediate action in order to prevent your future from being clouded by a criminal conviction. By enlisting an experienced criminal defense attorney who can become involved in the adjudication process at the earliest possible stage, you can best position yourself to achieve a favorable outcome. Travis Tormey is an Alcotest 7110 certified DWI defense lawyer, one of only a handful of attorneys in the state who is certified on the breath-testing machine used in the majority of DWI cases. His fellow attorneys, one of whom is an active New Jersey prosecutor, have achieved countless successes on behalf of clients in Bergen County and throughout New Jersey. With offices conveniently located in Hackensack, the attorneys at The Tormey Law Firm diligently work on behalf of clients facing charges ranging from possession of marijuana to simple assault and reckless driving in Demarest and throughout Bergen County, NJ. For a free consultation with one of these gifted legal advocates, contact the offices of The Tormey Law Firm today at (201)-330-4979. An experienced Demarest criminal defense lawyer is available immediately to assist you.
Demarest Municipal Court Information
Demarest is a small borough in Bergen County, NJ. Named for the Demarest train station, the borough of Demarest has a population of nearly 5,000 people and a total area of just over two square miles. The Demarest Municipal Court is authorized to hear cases involving disorderly persons offenses, petty disorderly persons offenses, traffic violations, and municipal ordinances issued in the borough. The potential consequences of a criminal offense or motor vehicle infraction in Demarest can include up to 6 months in the county jail, up to $1,000 in fines, suspension of your driver's license, and a criminal record. However, there are diversionary programs such as conditional discharge and conditional dismissal, which are open to eligible criminal defendants and may be used to have some criminal charges dismissed. Of course, our knowledgeable defense attorneys will always work to have charges downgraded or dismissed before pursuing a diversionary program as an option. If you are required to appear for a criminal or traffic matter in Demarest Municipal Court, the court information is provided below for your convenience.
The Demarest Municipal Court is located at 118 Serpentine Road. The court office is open Monday-Friday 10:00am to 2:00pm, and the court office can be contacted directly at 201-768-1160.
For more information on the Demarest Municipal Court, please visit their website.
Brian K. Bernstein, J.M.C. is the Judge.
Scott Mooney is the Prosecutor.
Antoinette Ceccon, C.M.C.A. is the Court Administrator.
Directions to Demarest Municipal Court:
Other Helpful Links and Information About Demarest NJ
The Demarest Police Department is also located at 118 Serpentine Road and can be contacted at 201-768-1540. For more information on the Demarest Police Department, please visit their website.
Free Consultation with Demarest New Jersey Criminal Defense Attorneys
If you have been arrested in Demarest, NJ, it is critical to find out how you can defend yourself against the charges. For additional information and a free consultation, please contact us anytime at (201)-330-4979, or use our online contact form. One of our criminal defense attorneys will be happy to discuss your case over the phone or to schedule an appointment to meet with you in person at our conveniently-located office in Hackensack.