Simple assault, disorderly persons offense in violation of N.J.S.A. 2C:12-1(a)
Case dismissed thanks to the Tormey Law Firm LLC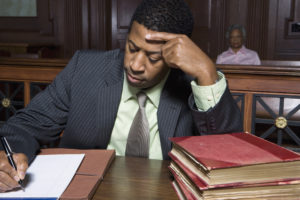 Are you facing a simple assault charge in Bergen County? We can help. Our lawyers have literally handled thousands of these cases over the years for our clients with great success. Here is a case we recently handled for a client who was arrested and charged with simple assault in Palisades Park, New Jersey.
Our client and his wife were in an argument at their apartment in Palisades Park, NJ. The police were called and he was charged with simple assault in violation of N.J.S.A.2C:12-1(a), a disorderly persons offense, which is punishable by up to a $1,000 fine, up to six (6) months in the Bergen County jail, and a permanent criminal charge on his record. Most importantly, our client is not a US citizen and has a green card as a permanent resident. A conviction for this charge could jeopardize his immigration status and result in him being deported.
The basis of the charge was a bruise on the alleged victim's arm. However, she insisted that he did not cause the bruise and refused to testify against him in court. None of the police officers witnessed the alleged assault and there were no other witnesses. As a result, the State could not prove the case beyond a reasonable doubt. When we appeared in court, the Judge and the prosecutor agreed to carry the case 60 days and allow the defendant to obtain an anger management evaluation. As long as there were no other incidents between the parties during that 60 day period, the case would be dismissed at the end.
Fight a Simple Assault Charge in Palisades Park Court? Yes We Can
When we returned to court at the end of the 60 days, the case was dismissed. This was a great result for our client and the law firm. Now, we assisted the client in filing an expedited expungement to have the arrest completely removed from his record as well.