Local Carlstadt Simple Assault Attorneys – Bergen County
Domestic Violence Defense Lawyers Near Me with offices in Hackensack, New Jersey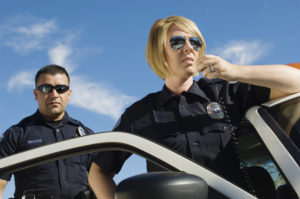 Facing a simple assault charge in Bergen County? We can help.
Travis J. Tormey and Christopher Perry of the Tormey Law Firm LLC recently represented a client charged with simple assault, a disorderly persons offense, under N.J.S.A. 2C:12-1(a). This criminal offense is subject to the following penalties if convicted: up to a $1,000 fine, up to six (6) months in the Bergen County Jail, possible probation, and a permanent criminal charge on your record if convicted. This criminal charge will show up on a background check, known as a criminal case history, for things like work, school, and traveling in and out of the country. This offense may be expunged after 5 years if you are eligible based on the rest of your record.
Our client and his wife were having marital problems and there was an altercation and the police were called. He was charged with simple assault for allegedly grabbing her which left a bruise. However, she admitted to police to biting him which drew blood and she was not charged in the incident. As a result, our domestic violence defense lawyers were ready and able to file aggravated assault charges against her based on the assault and injuries that occurred. That would be a felony charge and a lot more serious than the simple assault offense. Rather than deal with those consequences, the wife agreed to dismiss the complaint.
Should I file a cross complaint for assault in my domestic violence case?
It depends. If necessary and there is sufficient evidence, it can be helpful to file charges against the other party so that they have some concerns over a criminal conviction and record as well. However, sometimes it is better to wait and see if the case can be resolved through plea negotiations and settlement discussions before filing a counter charge against the other party. Typically these charges can be filed within a year of the alleged incident so there is no rush to file the charges especially if they are going to make the situation worse rather than better.
Arrested for Simple Assault under NJ 2C:12-1(a)? Contact Us Today
This was the correct result in this case. The client was very satisfied as he was able to preserve his clean criminal record.