Levels of Theft Penalties in NJ
Fort Lee Theft Charge Attorneys Fighting Penalties for Theft Charges in Bergen County Courts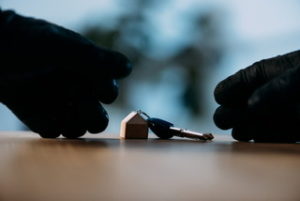 Most states refer to theft and other crimes as misdemeanors or felonies. In New Jersey, theft can be charged at either of these levels, although the terminology is different. When it comes to theft charges in New Jersey, for more serious allegations, a person may be charged with an indictable offense. This is similar to what would be called a felony elsewhere. In the event that the charge is more like a misdemeanor allegation, it will be charged in NJ as a disorderly persons offense. Several different factors determine whether or not the prosecution will pursue an indictable offense or a disorderly persons charge for theft. If you or a loved one has been charged with a theft crime in Bergen County, including in Garfield, Hackensack, Teaneck, Fort Lee, Paramus, Elmwood Park, and Lodi, the municipal or county prosecutor is seeking to prove your guilt. The attorneys at our Bergen County criminal defense firm will do everything we can to fight back against the prospect of your conviction. Contact our local office in Hackensack, NJ to discuss the specifics of your case and how we can help deliver the best possible outcome given your situation. For a free consultation, contact us online or call (201)-330-4979 for immediate assistance.

How to Determine the Degree of a Theft Crime in Bergen County, New Jersey
Any theft offense in Bergen County or New Jersey is a serious criminal matter, the specific degree of which is generally based on the nature of the property involved, the estimated value of said property, and the conduct used in the commission of the theft. The prosecution bears the burden of proving the value of that property beyond a reasonable doubt, and questions over the property's value can become a key component with regard to the potential penalties. 
In evaluating each individual charge of theft, the prosecution will explore factors like:
The specific type of theft crime that allegedly occurred

The value of the illegally-taken property
Whether or not this is the first time a person has been accused of theft
Whether any other crimes were allegedly committed at the same time
What Penalties will I Face if Convicted of Theft in Hackensack NJ?
For the most severe of all felony charges, those in the first degree, a prison term of up to 30 years and a fine of up to $200,000 can be assessed. Most of the cases charged as first degree felony theft in NJ relate to other kinds of violent crimes committed at the same time. For example, a theft involving violence used to commit said theft crime may be enhanced to a first degree robbery charge.
Second degree felony charges carry as many as 10 years in prison and fines of up to $15,000. In most second degree felony theft charges in New Jersey, the elevation of the crime to this level is based on the value of the property taken. Otherwise, extemporaneous factors dictate a different charge such as burglary, robbery, and the like.
Third and fourth degree felony theft charges carry less serious consequences than first and second degree, but should still be taken seriously. Third degree felony convictions carry fines as high as $10,000 and prison sentences up to five years. Fourth degree felony convictions carry fines as high as $10,000 and up to 18 months in jail.
As is mentioned above, the value of the items strongly influence the degree of the theft charge. The following guidelines are applied to determine the level of the charges the a defendant will face in a theft case:
T

hefts involving items valued at less than $200: Disorderly persons charge

Thefts involving items valued between $200 and $500: Fourth degree felony
Thefts involving items valued between $500-$75,000: Third degree felony
Theft of Items valued above $75,000: Second degree felony
Anyone accused of theft in NJ must realize the importance of proper item valuation. The claims made by the prosecution about value of the item can have a significant impact on the outcome of the case.
Types of Theft Crimes in Fort Lee, Teaneck, Garfield, & Elmwood Park NJ
There are several different crimes that all relate back to the concept of theft. Several of the most common kinds of charges are outlined below.
A person can be charged with general theft under N.J.S.A. 2C:20-3 if he or she unlawfully exercises control over or takes the movable property of another with the intent of depriving the person of that property. Theft and computer criminal activity falls under N.J.S.A. 2C:20-2. Under this crime, multiple instances of the same alleged crime can be charged as separate counts. How this crime is treated as a second, third, or fourth degree charge depends on the kind of property, the value of the property stolen, and the manner in which the property was stolen.
Theft by Deception charges center upon the concept of whether or not the accused person has "deceived." If a person purposefully created a false impression with regard to property at hand or prevents another person from obtaining information that would impact that party's judgment about a transaction, theft by deception charges might apply.
Auto theft charges relate to the taking of a vehicle. Under N.J.S.A. 2C:20-2.1, first offenses carry a one-year suspension of a driver's license and a $500 fine. Second offenses carry a license suspension of two years and up to $750 in fines. For third or additional charges of auto theft in NJ, a license suspension of ten years and a $1,000 fine will apply. The court can also demand a higher fine payment if the motor vehicle and items inside it are not recovered. Taking a vehicle can also result in a five-year prison sentence or even a term of incarceration ranging from 10 to 30 years in the case of a carjacking charge.
Charged with Theft? Talk to a Local Paramus NJ Lawyer about Defending Your Case
There are many other kinds of theft charges, too, including shoplifting, embezzlement, receiving stolen property, identity theft, and theft of services. Regardless of the theft crime for which you have been arrested, anyone accused of a theft crime should speak with an experienced criminal defense lawyer in the local area about defense options in response to theft charges and how you could potentially get the case dismissed. Contact our attorneys at (201)-330-4979 to discuss your case and find answers free of charge. We provide free consultations 24/7.