Illegal Things to Avoid Having in Your Car in NJ
Facing Charges for Drugs, Weapons in a Vehicle in Hackensack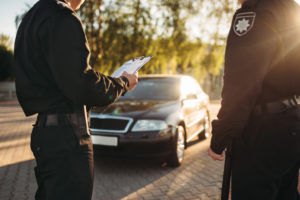 Your car is much more likely to be searched than your home in New Jersey. Similarly, any illegal item in your vehicle is much more likely to trigger criminal charges. Unfortunately, people often underestimate the seriousness of charges that happen because of car searches. Others may not even know that they are violating the law by having something in their car. This can come as a major, entirely unwelcome surprise, particularly to those traveling to New Jersey from outside of the state. Here are some of the most common items that trigger arrests when discovered in cars. If you already found yourself in this predicament, seeking legal guidance from a seasoned criminal defense lawyer is among the best things you can do right now. From our offices in Hackensack, our local criminal defense attorneys represent clients charged with guns, drugs, and many other criminal violations throughout Bergen County, NJ. For help with your case in Fort Lee, Teaneck, Palisades Interstate Park, Paramus, Lodi, Mahwah, or another town in New Jersey, contact us at (201)-330-4979. We provide free consultations.
Things in Your Car that can Lead to Criminal Charges in Bergen County NJ
Here are some of the leading illegal items that can get you charged with a crime in New Jersey.
Unlawfully Possessed Controlled Dangerous Subtance (CDS) 
Most people know that having illegal drugs in your car will get you into trouble. This often leads to charges for heroin possession, possession of marijuana, cocaine possession, and many others. However, you may not realize or understand that even having someone else in your car that has an illegal substance on them can be a bad thing. If the total amounts that are in your vehicle add up, the charges can be even more severe and you may be charged with intent to distribute. In some cases, having someone else's prescription drugs in your car can even cause problems. To avoid this, be sure that your passengers do not have drugs on them before getting into your vehicle and that everyone takes all of their belongings with them when they leave.
Drug Paraphernalia Found 
Even if you do not have the drugs themselves in your vehicle, you can still be charged with possession of drug paraphernalia. The definition of drug paraphernalia is expansive under New Jersey law. It includes anything that a drug has touched or was used to transport the drug—including storing, growing, concealing, injecting, or using in any way. If police find a bong, pipe, bowl, or even an electronic cigarette if it contains drug residue, you can be arrested.
Remember, the broad definition of paraphernalia means that the small container that your friend had in your car to hold their marijuana is considered drug paraphernalia, and you may be charged with a disorderly persons offense because of it.
Traveling with a Gun or Other Weapon in Your Car
Possessing a weapon that you are not authorized to have or transport in New Jersey is a second degree crime. Gun laws in New Jersey are particularly strict, but you can even violate weapons laws by having more than the legal limit of pepper spray (3/4-ounce). The definition of a weapon in New Jersey is very broadon purpose. It includes anything that could be used to kill or seriously injure someone, meaning it is not simply restricted to guns or knives. Other weapons include some clubs or bats, metal knuckles, or stun guns. Some people do not realize that whatever they have in their car could be considered a weapon. This is very common with BB guns, which are considered "toys" by some and purely for recreation.
Having an Open Container of Alcohol 
In New Jersey, it is illegal to have any opened or unsealed alcoholic beverage in a vehicle unless it is located in the trunk or located in a place that is not accessible. This rule applies if you are on a public highway or in a parking lot, and still applies if your car is moving or parked. Notably, there is also a presumption that you have consumed the drink if the container is found in specific locations. You can be given an open container violation for having a can or bottle in your car under any circumstances. However, it often leads to field sobriety tests and additional charges for DWI for those who have been drinking prior to driving.
What to Do if Police Find Something Illegal in Your Car in Paramus
If you were pulled over, searched, and ended being charged with a possession offense in Bergen County, New Jersey, get defense help today by calling (201)-330-4979. A renowned Bergen County criminal defense attorney at our firm will provide you with a free consultation. We serve as a great resource when you have questions about a criminal case, and if you decide to enlist our firm, you can place your trust in a team with a proven track record of success.