Preparing for a Restraining Order Case in Bergen County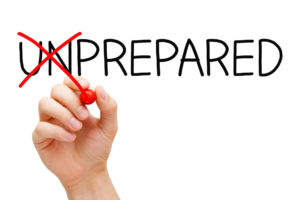 Restraining orders are used to protect domestic violence victims from the person or people who committed or threaten to commit violence toward them. They are often issued in emergency situations, in which case the standards to prove the need for a restraining order are a bit more relaxed. However, there are still minimum amounts of information or evidence that must be provided for the court to order that a restraining order should be put in place. Once a temporary restraining order has been issued, the requirements for proving a final restraining order are intensified. Regardless of which side of a restraining order case you are on, it is crucial to understand what is needed to adequately prepare for court. For additional information about preparing for a restraining order hearing in Bergen County, contact our experienced restraining order lawyers in Hackensack at (201)-330-4979. We provide consultations at no cost and are available immediately to assist you.
What You Need for a Restraining Order in Bergen County, NJ
You cannot simply request a restraining order and then get one immediately. When the lawmakers in New Jersey created laws surrounding domestic violence, they wanted to make protections for domestic violence victims. However, those protections cannot ignore the rights of the person who has been accused of domestic violence. The law as it stands strikes a balance between protecting the victim and ensuring that the accused does not automatically have any of their rights removed.
When you first apply for a restraining order, you are actually requesting a Temporary Restraining Order (TRO). This order allows a restraining order to remain in place until you have your trial on a Final Restraining Order (FRO). The evidence that you need for a TRO is must less extensive than what you will need for an FRO. However, the information that you provide with your TRO complaint will have an effect on your ability to obtain a FRO. It is essential that you tell the judge about each and every instance of abuse that you can recall at this stage in the proceedings. If you leave out any information, you likely will not be able to present those facts at the FRO trial, which is generally held roughly ten days after the TRO application is approved.
How to Prepare for Court for a Final Restraining Order in Hackensack
To get a permanent order of protection in Bergen County or anywhere else in New Jersey, you must first establish that you have the right type of relationship with the accused for a TRO.  Only certain people qualify, so you must prove that you fall into the category of people who can receive a restraining order. This generally means that you are either in the accused's household or you are in a relationship or were in a relationship with the accused. You can also qualify if you have a child with the person whom you are seeking a restraining order against.
In addition, you must demonstrate that there is a history of violence and a threat of continued violence between you and the other person. You can use a variety of information to present this history to the judge. It can include things like prior police reports, text messages, voicemails, emails, social media posts or messages, medical records, or phone records. Harassment and stalking, for example, take many forms. You may be able to show a history of violence between you by having a prior police report and couple that with proving that the potential defendant has threatened you through text message or social media. Continued or constant communication is a form of harassment or stalking, and providing evidence of that communication, coupled with the prior acts of violence, is often enough to get a restraining order.
Showing both the past violence and the threat of future harm are essential to getting a restraining order in New Jersey. Your testimony will be important, but you should have other documents and information to support your statements as well. Because there is no one to defend the person that you are requesting the restraining order against, the Court will often completely accept your version of the events at the TRO stage. However, at the FRO trial, the defendant will be able to present his or her side of the story. The judge will weigh the evidence from all sources and determine whether a Final Restraining Order is appropriate. The standard of proof in a restraining order matter is the same as other types of civil cases, known as a "preponderance of the evidence." This means that the evidence presented at trial shows that it is more likely than not that a FRO is needed.
Get an Attorney's Help Preparing for Bergen County Restraining Order Hearing
The skilled Bergen County domestic violence attorneys at our firm can help you gather and present the evidence you need for a restraining order. Do not risk your safety because you did not know the process. We also regularly assist clients with fighting restraining orders that allege domestic abuse in Bergen County Superior Court. Contact our team today at (201)-330-4979 for more information on how we can help. We provide free and confidential consultations.