Fort Lee Man Sentenced to Prison for Unemployment & Disability Fraud
Man and Wife from North Bergen Plead Guilty to Defrauding Government Through Unemployment Claims & Disability Claims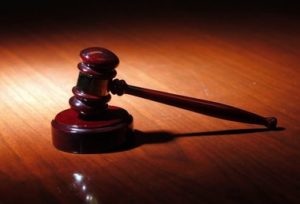 A man who previously lived in North Bergen, New Jersey will be spending time in prison after he pleaded guilty to New Jersey government fraud charges. The defendant in the case was Jose Crespo, a 52-year-old from New Castle, Delaware. Crespo used to reside in Fort Lee in Bergen County, NJ. According to law enforcement, Crespo defrauded the government out of more than $317,000 through false unemployment claims and disability claims. Additionally, Crespo's wife, Marilyn Crespo, was also criminally charged with fraud and theft offenses in the case.
Crespo and his wife were accused of committing the government assistance claims fraud between December 2012 and December 2015. New Jersey authorities investigated the suspects and eventually arrested them. The investigation involved multiple law enforcement agencies: the New Jersey Division of Criminal Justice's Specialized Crimes Bureau, the NJ Department of Labor and Workforce Development, and the US Department of Labor Office of Inspector General.
In October 2016, Crespo and his wife were indicted on the fraud charges. Prosecutors accused Crespo of filing 19 fraudulent Unemployment Insurance Claims, as well as numerous fraudulent Disability Claims. The claims reportedly gave the names of bogus employers – companies actually set up by Crespo in NJ for the purpose of committing the fraud.
Plea Agreement and Jail Time in NJ Fraud Case
Crespo managed to avoid trial in the case by reaching a deal with the prosecution. In exchange for Crespo admitting his fraud and pleading guilty to a second degree charge for computer theft, prosecutors agreed to dismiss other charges and recommend a lenient sentence. In New Jersey, a second degree felony conviction can result in a sentence of up to 10 years in state prison; in this case, prosecutors recommended that Crespo be sentenced to just eight years in prison.
The Mercer County Superior Court judge ultimately approved the plea agreement, which means that Crespo is going to spend at least three years behind bars. Crespo's plea agreement with prosecutors calls for him to serve three years in prison before becoming eligible for parole – with a maximum of eight years behind bars. The judge also ordered Crespo to pay back the full amount of his theft – around $317K – as restitution for his criminal offenses. In many theft and fraud cases in NJ, convicted defendants are required to pay restitution to their victims.
Crespo's wife also reached a deal with prosecutors and pleaded guilty to second degree theft charges. Instead of being sentenced to prison time, however, she was allowed to enter a drug court program. If she fulfills the requirements of the program and avoids getting into trouble with the law, she will avoid jail time in the case. However, any failure to adhere to the strict requirements of the drug court program could lead to her being sentenced to a term of incarceration of five years in state prison.
Free Consultation with an Experienced Criminal Attorney About Your Fort Lee Theft & Fraud Charges
Have you been charged with fraud, theft by deception, theft of movable property, or any other theft or fraud crime in Fort Lee, New Jersey? Travis Tormey is an experienced criminal lawyer who is prepared to defend you against your criminal charges in Bergen County, NJ. Contact Attorney Tormey now to explore your options for fighting the charges.