Retired Fort Lee Cop Allegedly Shot Man During Argument Outside Home
Former Fort Lee Police Officer Accused of Shooting Outside Toms River Residence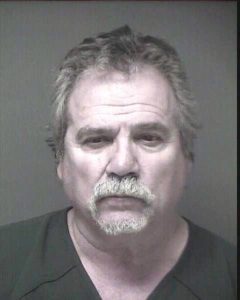 An ex-cop with the Fort Lee Police Department faces criminal charges for attempted murder after he allegedly shot a man outside his home in Toms River, NJ. The suspect is 70-year-old Richard Gato, a retired Fort Lee cop. Gato lives on Kettle Creek Road in Toms River in Ocean County, New Jersey. According to law enforcement officials, Gato got into an argument with Robert Oleynick, a 34-year-old man who lived in Toms River, NJ. When the verbal altercation turned physical, Gato allegedly grabbed a gun and shot Oleynick in the left side of the chest. Emergency medical responders went to the scene and found Oleynick suffering from a significant gunshot wound. He was transported via helicopter to Jersey Shore Medical Center, where doctors treated him for his wounds and saved his life.
Detectives with the Toms River Police Department and the Ocean County Prosecutor's Office Major Crime Unit investigated the former Fort Lee cop and reportedly obtained a search warrant for a video that captured the shooting. Ocean County Prosecutor's Office spokesman Al Della Fave later said that the video footage provided authorities with "a clear view of the disagreement" between Gato and Oleynick.
NJ Criminal Charges: Attempted Murder and Weapons Offenses
Since the shooting incident happened in Toms River, NJ, the Ocean County Prosecutor's Office is handling the criminal case. Depending on what investigators find, Gato could face a host of charges in connection with the shooting. Gato has already been charged with two felonies: attempted murder and possession of a weapon for an unlawful purpose.
After being arrested by Toms River police, Gato was taken to the Ocean County Jail. He was being held at the jail in advance of a hearing to determine whether he should be released while the charges remain pending. Given the very serious – and violent – nature of Gato's alleged crimes, he could be ordered to remain in jail until the case is resolved.
Contact Travis Tormey About Your Violent Crime Charges in Bergen County, New Jersey
Have you been charged with a violent crime in Fort Lee, Hackensack, Paramus, or somewhere else in Bergen County, NJ? Then Travis J. Tormey of the Tormey Law Firm can represent you and help you fight the charges. Contact Attorney Tormey now to start your defense.