New York City Man Allegedly Had Crystal Meth in Fort Lee, NJ
NY Taxi Driver Accused of Possessing Crystal Meth & Cocaine in Fort Lee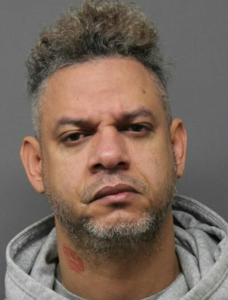 A New York City taxi driver was recently placed under arrest in Fort Lee, New Jersey and charged with distributing illegal drugs. The suspect, Gerardo Camilo-Nolasco, is a 42-year-old man who lives at 630 E. 170th Street in the Bronx, NY. Camilo-Nolasco works as a cab driver in New York City and was reportedly driving a pal's car in Fort Lee when Bergen County narcotics officers pulled over the vehicle as part of a narcotics investigation. The Bergen County Prosecutor's Office and the Fort Lee Police Department worked together on the drug investigation.
Bergen County detectives searched Camilo-Nolasco's vehicle and allegedly found 10 pounds of crystal meth that has a street resale value of around $800,000. Cops also allegedly discovered four (4) grams of cocaine inside the car. Camilo-Nolasco was subsequently arrested and later moved to the Bergen County Jail in Hackensack, NJ.
Severe Penalties for Drug Crimes in Bergen County, New Jersey
In a statement about the Fort Lee drug offense arrest, Acting Bergen County Prosecutor Dennis Calo stated that Camilo-Nolasco faces charges for multiple crimes: possession with intent to distribute methamphetamine weighing greater than five ounces and possession of cocaine. The crystal meth distribution charge has been classified as a first degree crime, while the possession of cocaine possession charge has been classified as a third degree crime.
If Camilo-Nolasco is eventually convicted on the felony drug charges, he will be subject to harsh penalties that include decades in NJ State Prison. A conviction for a first degree felony could result in a term of incarceration of 10-20 years. Beyond that, since drug crimes are considered serious criminal offenses, Camilo-Nolasco could receive a maximum sentence in the case.
Contact an Aggressive Fort Lee Drug Charge Attorney Today
Were you recently arrested for possession or distribution of drugs in Fort Lee, NJ? Then you should speak to an experienced criminal lawyer who is prepared to help you fight the charges. Don't risk your future or your freedom by trying to handle the case on your own. Travis J. Tormey is a skilled criminal defense attorney who can help you avoid the most severe penalties in the case. Contact Attorney Tormey now to schedule a free consultation.