Fair Lawn Woman Pleads Guilty to Tax Fraud Charges
Tax Preparer in Fair Lawn, NJ Sentenced to Prison for Helping Clients Claim False Deductions on Tax Returns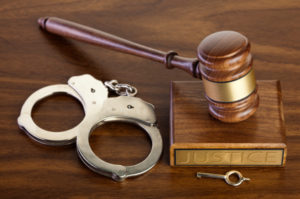 A Fair Lawn woman is headed to prison after pleading guilty to tax fraud charges related to her tax preparation business. The defendant in the case was 43-year-old Shirley Arias (also known as Shirley Zambrano). Arias owned Santos & Associates, a tax filing company in Union City, New Jersey. Arias helped her clients file tax returns that included false information, including fake expenses and bogus education credits. The phony deductions listed on the federal tax documents were intended to help Arias' clients receive larger refunds on their tax returns. Now Arias is headed to federal prison for more than one year.
Arias was the subject of an investigation by the Internal Revenue Service (IRS). The IRS got involved when it noticed discrepancies in tax returns filed by multiple clients of Arias. Federal investigators looked at tax returns prepared by Arias and found evidence that her clients received more than $130K in tax refunds that they were not entitled to. The fraudulent tax returns were filed between 2012 and 2014.
Suspect Reaches Plea Agreement in NJ Tax Fraud Case
Arias was arrested and charged with a federal crime: aiding and assisting others in the preparation of false tax returns. If Arias had contested the charges and gone to trial in federal court, she would have faced three years in prison and a fine of $250,000. However, Arias reached a plea agreement with the US Attorney's Office and avoided a jury trial in the case. The terms of the plea deal were reached in April and called for Arias to be sentenced later in 2017.
When Arias' sentencing hearing was eventually held in U.S. District Court in Newark, NJ, her attorney told the judge that Arias committed the fraud because she wanted to help her clients – many of whom were indigent and needed financial assistance. Although the federal judge was sympathetic, he still ultimately sentenced Arias to 13 months behind bars in a federal penitentiary. The judge also ordered Arias to pay more than $130,000 in restitution to the federal government.
Free Consultation with Bergen County Fraud Lawyers
Have you been charged with a theft or fraud crime in Bergen County, New Jersey? Then you need to speak with an experienced criminal defense lawyer. The Tormey Law Firm is a team of skilled attorneys who can help you fight criminal charges for tax fraud, theft by deception, and other serious criminal offenses. Contact us now to schedule a free consultation.