NY Man Sentenced to 10 Years for Robbing Bank in Lodi, NJ
NY Man Headed to Prison for Armed Robbery of Lodi Bank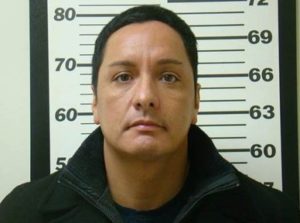 A man who robbed a bank in Lodi, New Jersey was recently sentenced to a term of incarceration of 10 years in NJ State Prison for the offense. The defendant in the case, 41-year-old Michael Cassano of Queens, NY, was arrested by Lodi police on February 23, 2015, not long after he held up the local Hudson City Savings bank. Cassano walked into the bank and used a BB gun to threaten to shoot a bank teller unless she gave him cash.
After getting $4,000 in cash from the bank teller, Cassano left the building. However, instead of fleeing the scene, Cassano went to a nearby Dunkin' Donuts to get some donuts. He was apprehended by responding police officers as he walked from the donut shop to his car just a few minutes after the bank robbery.
Penalties for Armed Robbery in Lodi, New Jersey
Cassano faced numerous criminal charges, including first degree armed robbery and weapons offenses. In August, Cassano reached a plea agreement with Bergen County prosecutors and pleaded guilty to the armed robbery charges; in exchange, prosecutors agreed to drop the remaining charges. If Cassano had contested the armed robbery charges, gone to trial in Bergen County Superior Court in Hackensack, NJ, and been convicted, he could have been sentenced to 20 years in prison. Instead, Bergen County prosecutors recommended that Cassano receive a sentence of 10 years in prison, including a requirement that he serve at least 85 percent of his sentence before gaining eligibility for release on parole. (Cassano has spent the past two years in the Ocean County Jail while the case headed through the criminal justice system, so he would receive credit for the time already served behind bars.)
At the official sentencing hearing in Bergen County Superior Court, Cassano requested that the judge impose a more lenient sentence than the one agreed to in the plea deal. Cassano said that he had been a successful businessman and a church minister before the Lodi bank robbery. Cassano added that he had a mental illness and an addiction to cocaine. However, the judge denied Cassano's requests for leniency and declared that the plea agreement reached in the case was "more than fair" to Cassano.
Cassano may have pleaded guilty to the Lodi bank robbery and subsequently been sentenced, but his legal troubles aren't over quite yet. That's because he still faces criminal charges for armed robbery in Toms River, New Jersey. Cassano is accused of robbing a PNC bank in Toms River just a couple of weeks before he robbed the bank in Lodi, NJ. Cassano has already pleaded guilty to the Toms River bank robbery and will be sentenced for that offense this month.
Schedule a Free Consultation with an Experienced Criminal Defense Lawyer in Bergen County
If you were arrested and charged with armed robbery, theft, or fraud in Bergen County, NJ, you need to talk to an experienced criminal defense lawyer as soon as possible. Travis J. Tormey is a knowledgeable criminal attorney who has successfully represented countless clients charged with theft and fraud crimes in New Jersey. He will defend you against your theft charges and help you avoid the most severe penalties. Contact Attorney Tormey anytime to explore your legal options.