Wallington, NJ Man Admits Viewing Child Sex Shows Online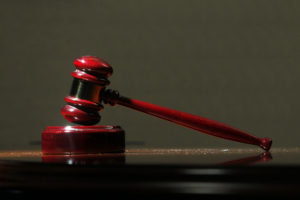 A man from Wallington, New Jersey man recently admitted to illegally possessing child pornography.
The suspect is a 66-year-old resident of Wallington, NJ. He was arrested earlier this year and charged with the sexual offense after federal law enforcement officials concluded an investigation. The Newark division of Homeland Security Investigations reportedly learned that the suspect purchased a number of sex shows over the Internet. Those sex shows allegedly featured underage victims.
Now the suspect has avoided a trial in U.S. District Court in Newark by reaching a plea deal with federal prosecutors.
Although the suspect has already pleaded guilty to the sex crime charges, he will be allowed to remain free on bail until he is officially sentenced in 2018. It's possible that the suspect will be sentenced to a term of incarceration of 20 years. Beyond that, the suspect will likely be ordered to register as a sex offender under Megan's Law.
To learn more about this case, see the NJ.com article, "Man Admits Paying for Live Child Pornography Shows."