Two Women Face Federal Charges for Garfield, NJ Bank Robbery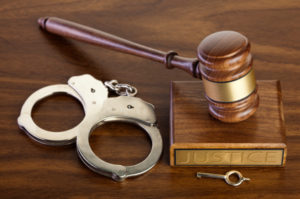 Two women – one from Passaic, NJ and one from Connecticut – face federal charges for allegedly robbing a bank in Garfield, New Jersey.
The two robbery suspects are a 23-year-old woman from Passaic, NJ and a 19-year-old woman from New Haven, CT. The U.S. Attorney's Office has alleged that the suspects robbed the Spencer Savings Bank in Garfield, NJ.
The suspects reportedly walked up to a bank teller and said that they wanted to open a checking account. The suspects then allegedly brandished a gun and told the teller that they would use the weapon unless she handed over cash. During the theft crime, one of the suspects allegedly guarded the bank manager.
Two weeks later, the suspects allegedly robbed a Teaneck, NJ bank. They were soon placed under arrest and taken into police custody.
The women have been charged with multiple counts of armed robbery. If convicted on the federal charges, they could be sentenced to up to 20 years in prison.
For more information about this case, read the NJ.com article, "2 Women Charged in Garfield, Teaneck Robberies."