NY Man Pleads Guilty to Bank Robbery Charges in Bergen County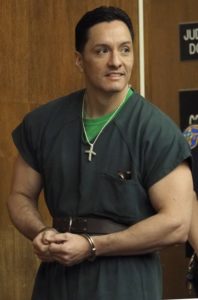 A New York man charged with bank robbery in Bergen County, New Jersey recently pleaded guilty and will be sentenced to prison time.
The suspect, a 40-year-old man from NY, reportedly used a BB gun during a robbery of the Hudson City Savings Bank located in Lodi, New Jersey. He reportedly entered the building, showed the BB gun to a bank worker, and told her to hand over cash.
It did not take long for police officers to capture the suspect. He was then connected to a different bank robbery in Toms River, NJ.
The suspect was charged with armed robbery in both Bergen County and Ocean County. He also faces criminal weapons charges for illegal possession of a BB gun and possession of a weapon for an unlawful purpose.
Before the case went to trial in Bergen County Superior Court in Hackensack, the suspect entered into a plea agreement and pleaded guilty to the robbery charges.
It is expected that the suspect will be sentenced to 20 years in New Jersey State Prison.
For more information about this case, read the NJ.com article, "Successful Businessman Who Robbed 2 Banks in N.J. Takes 10-Year Plea Deal."