Garfield Woman Charged with DWI, Death by Auto in Paramus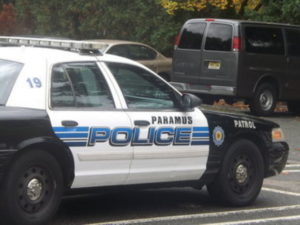 A woman from Garfield, New Jersey was recently arrested and charged with death by auto in connection with a fatal drunk driving crash in Paramus, NJ.
The suspect, a 23-year-old Garfield woman, was allegedly drunk when she lost control of her car around 1:00 a.m. in Paramus, New Jersey. According to law enforcement officials, the suspect was driving a 2001 Mustang on Route 4 East when she crashed near the Paramus Mall.
The crash led to the ejections of three passengers in the vehicle. Two of those passengers died due to their injuries. The third passenger received urgent medical attention and survived.
Paramus police investigated the fatal accident and determined that the suspect should be charged with Driving While Intoxicated (DWI).
The suspect has also been charged with two counts of death by auto and cited for reckless driving.
To learn more about this case, read the NJ.com article, "Driver Charged in Paramus Crash That Killed 2 Women."