Fort Lee NJ Man Accused of Sexually Assaulting Teenager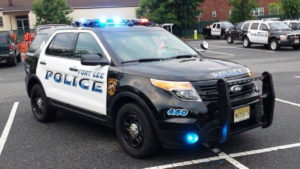 Police in Fort Lee recently arrested a man who allegedly committed a sexual assault of a teen girl.
The suspect, a 43-year-old Fort Lee, NJ man, reportedly abused the 19-year-old victim in Fort Lee.
Fort Lee police received a report of the sex crime allegation and immediately reached out to the Bergen County Prosecutor's Office so that the two law enforcement agencies could coordinate a joint investigation.
Police ultimately made the determination to arrest the suspect.
The suspect has already been charged with sexual assault, a felony that carries severe penalties. If the suspect is ultimately convicted on the sex crime charges, he could wind up behind bars in NJ State Prison for a very long time.
After being placed under arrest and charged, the suspect was remanded to the Bergen County Jail in Hackensack, New Jersey.
For more information about this case, see the Englewood Patch article, "Bergen Man, 43, Charged with Sexually Assaulting 19-Year-Old."