Father and Son Accused of Burglary, Elder Abuse in Bergenfield, NJ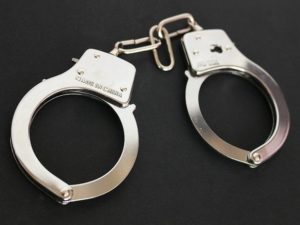 Bergenfield NJ police recently arrested a father and son who allegedly burglarized a local home and committed elder abuse.
The suspects, a 61-year-old man and his 28-year-old son, are both from Bergenfield in Bergen County, New Jersey.
The suspects have been accused of breaking into a residence on Willow Street in Bergenfield and stealing jewelry and cash.
When cops arrived at the scene in response to a 911 call, they noticed a trail of blood outside the home. They followed the trail to a next-door residence and reportedly found the suspects inside. Police officers searched the house and allegedly found the stolen items.
Detectives also reportedly learned that the suspects abused an 84-year-old woman by withholding "necessities" from her.
The suspects were placed under arrest and charged with a number of criminal offenses: burglary, theft of movable property, hindering apprehension, obstruction of justice, criminal mischief, and elder abuse.
To learn more about this case, see the New Milford Patch article, "Bergen Father and Son Burglarized Neighbor's House, Abused Grandmother: Police."