Elmwood Park, NJ Man Faces Manslaughter Charges for Fort Lee Hit & Run Accident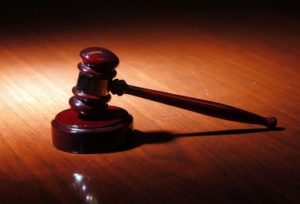 An Elmwood Park, New Jersey man was charged with vehicular manslaughter stemming from a fatal car crash in Fort Lee, NJ.
The suspect, a 41-year-old resident of Elmwood Park in Bergen County, was allegedly behind the wheel of a car that slammed into another motor vehicle – and then into a pedestrian – at the intersection of Lemoine Avenue and Bridge Plaza North in Fort Lee.
According to Bergen County authorities, the suspect did not stop at the scene of the accident. Instead, the suspect allegedly continued driving and fled the area.
The victim, a 57-year-old woman, was rushed to Hackensack University Medical Center. Tragically, she died the following day.
Meanwhile, Fort Lee cops tracked down the suspect and arrested him.
Initially, the suspect faced criminal charges for leaving the scene of an accident with bodily injury. Those charges were elevated to second degree leaving the scene of an accident of a fatal motor vehicle collision after the accident victim died.
For more information about this case, read the NJ.com article, "Charges Upgraded in Hit-and-Run After Pedestrian Dies."