Two Men Charged with Heroin Distribution in Paramus, NJ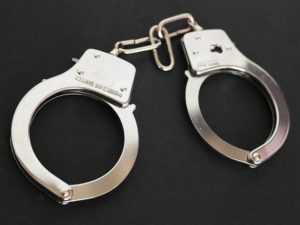 Paramus law enforcement arrested two men and charged them with distribution of heroin in Bergen County, NJ.
A Paramus NJ cop was driving along Route 17 North in Paramus when he reportedly noticed a grey 2007 Dodge Charger traveling above the speed limit. The patrol officer stopped the vehicle and began to question the suspects inside.
The driver, a 20-year-old man from Albany, New York, reportedly set off alarm bells by acting suspiciously while being questioned by the cop. This prompted a police search of the motor vehicle – a search that reportedly led to the discovery of 1,800 bags of heroin with an approximate street resale value of $15,000.
The driver was placed under arrest and charged with a drug offense for possession of heroin with intent to distribute. The passenger, a 45-year-old man from Jersey City, was also placed under arrest and charged with heroin distribution.
For additional information about this case, read the Teaneck Patch article, "Rt. 17 Speeders Caught with $15K Worth of Heroin in Paramus."