Police in Fort Lee Nab Man Accused of Failing to Pay Tolls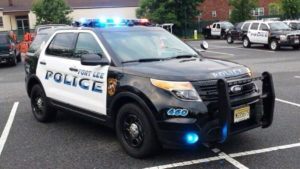 A Newark, New Jersey man is in police custody after being arrested for allegedly stiffing the state on $88K in tolls and fees. According to prosecutors in the case, the suspect committed the traffic violations by repeatedly using the George Washington Bridge toll plaza in Fort Lee without paying the tolls.
The suspect, a 60-year-old resident of Newark in Essex County, was stopped by Port Authority cops after they reportedly watched him use an E-ZPass lane at the George Washington Bridge without providing a valid E-ZPass.
Port Authority officers looked up the suspect on their computer and learned that his E-ZPass was not active and could not be used to pay tolls. Moreover, police reportedly discovered that the suspect had more than 1,500 toll violations on his record. (The total amount owed by the suspect is believed to be around $88,000.)
The suspect has now been charged with theft of service and toll evasion. In addition to being required to pay the fees and related fines, the suspect could potentially be looking at jail time.
For additional information about this case, read the NJ.com article, "Man Arrested at GW Bridge Owes $88K in Tolls and Violations, Cops Say."