NY Man Arrested in Fort Lee for Allegedly Engaging in Money Laundering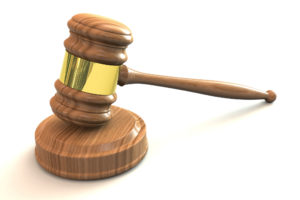 Fort Lee law enforcement arrested a NY man who was allegedly caught hiding $50,000 in cash in his car while driving through Fort Lee, New Jersey.
The suspect, a 50-year-old New York City man, was being investigated by the Bergen County Prosecutor's Office for allegedly distributing drugs in Bergen County.
Detectives eventually got a search warrant for the suspect's car and then stopped his car, a 2006 Honda Pilot, in Fort Lee. A subsequent search of the car allegedly led to the discovery of $49,700 hidden in a secret compartment inside the vehicle.
Police then placed the suspect under arrest. He has been charged with money laundering, but has not yet been charged with any drug distribution or drug possession crimes.
A conviction on the charges for money laundering could lead to the suspect serving time behind bars in state prison.
After the suspect was arrested and processed, he secured his release from police custody. He will be required to make an appearance at some point in Bergen County Superior Court in Hackensack, NJ.
For further information about this case, see the Fort Lee Patch article, "Man with $49K in Car Charged with Money Laundering."