Mahwah Police Arrest NY Man for Lewdness on Highway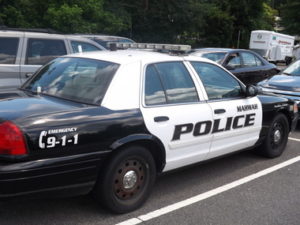 Police officers in Mahwah, New Jersey recently arrested someone who allegedly committed lewd acts while walking next to Interstate 287.
Mahwah police received a report of a nude man walking along the highway, so they dispatched officers to the area to investigate. When the officers showed up at the scene, they reportedly saw the suspect. According to authorities, the suspect was in possession of a sex toy and he was using the device in open view of highway motorists.
The suspect is a 39-year-old resident of Amsterdam, New York. He was placed under arrest by law enforcement and charged with the sex offense of lewdness.
After being taken into police custody, the suspect was transported to Mahwah NJ police headquarters for questioning and processing. During questioning by police, the suspect allegedly stated that he committed lewd acts at Campgaw Mountain Reservation on the same day.
For more information about this case, go to the Mahwah Patch article, "Naked Man Using Sex Toy While Walking Along 287 Arrested for Lewdness."