Fort Lee Police Arrest Marijuana Distribution Suspect During Traffic Stop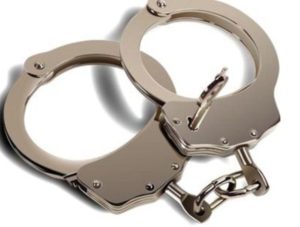 Police in Fort Lee, NJ arrested a man who reportedly possessed marijuana and other illegal narcotics driving through Fort Lee.
The suspect, a 32-year-old man who was visiting New Jersey from Delaware, was stopped by Fort Lee officers on Routes 1&9 South not long after midnight. The patrol cops pulled over the suspect because he was allegedly committed numerous traffic offenses, such as speeding, tailgating another car, and using a cell phone while operating a vehicle.
When the Fort Lee NJ officers moved toward the vehicle to speak to the driver, they reportedly could reportedly smell marijuana. Later, a Fort Lee K-9 searched the suspect's motor vehicle and reportedly came across two pounds of marijuana and four ounces of psilocybin mushrooms hidden in the trunk.
Police then arrested the suspect and took him to Fort Lee police headquarters for processing. He was charged with a number of drug offenses, including distribution of marijuana, possession of marijuana, and possession of drug paraphernalia.
To learn more about this case, go to the Fort Lee Patch article, "Fort Lee K-9 Finds 2 Lbs. of Marijuana During Traffic Stop: Police."