Bergen County Men Get Prison for Trafficking Heroin in Atlantic County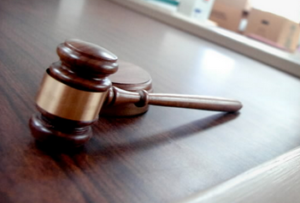 Two Bergen County men – one from Elmwood Park, one from Lodi – are going to prison after they admitted to distributing heroin in NJ.
The suspects allegedly trafficked heroin throughout New Jersey, including the transport of heroin from Passaic County to South Jersey areas like Atlantic County and Ocean County. Atlantic County NJ prosecutors stated that the suspects would cut the heroin with fentanyl and then sell the drugs to street dealers in South Jersey.
Law enforcement officials from multiple counties conducted an investigation into the drug distribution network and arrested a total of 19 people and seized approximately 16,000 doses of heroin.
The two Bergen County suspects were charged with a number of drug crimes, such as possession of heroin with intent to distribute.
The suspects later pleaded guilty to the heroin distribution charges and were then sentenced to 10 years in state prison.
For further information about this case, read the Wyckoff Patch article, "Bergen Men Each Get 10 Years for Supplying Statewide Heroin Ring."