Palisades Park Man Pleads Guilty to Distribution of Child Pornography Charges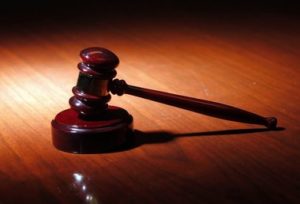 A Palisades Park man has been sentenced to a term of incarceration of three years after pleading guilty to criminal charges for unlawfully distributing child pornography on the Internet.
The suspect is a 50-year-old man from Palisades Park, NJ. He was arrested by law enforcement four years ago as part of a major investigation called "Operation Ever Vigilant." The criminal investigation involved the New Jersey Internet Crimes Against Children Task Force and the New Jersey Division of Criminal Justice and focused on individuals suspected of distributing child pornography over the Internet.
New Jersey task force detectives allegedly came across at least 60 images and videos of illicit sexual acts involving underage kids on the suspect's home computer. Forensic investigators also allegedly found evidence that the suspect was using software to distribute the child pornography online.
The suspect avoided trial in the sex crime case by reaching a plea agreement with prosecutors. He ultimately pleaded guilty to second degree felony charges for distribution of child pornography.
If the suspect had gone to trial and been convicted by a jury, he could have been sentenced to as many as 10 years in prison. However, the suspect's plea deal meant that prosecutors recommended a sentence of just three years in prison.
Distribution of Child Pornography Charges Palisades Park NJ – Need a Lawyer
For additional information about this case, see the Teaneck Patch article, "Bergen Co. Man Sentenced to 3 Years for Distributing Kiddie Porn."