NY Man Accused of Possessing Heroin at Playground in Mahwah, NJ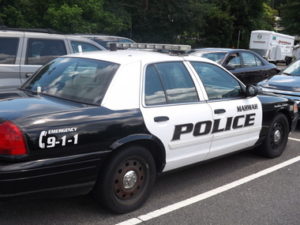 Law enforcement recently apprehended a NY man accused of possessing heroin while sitting in a car parked outside a Mahwah NJ school playground.
The suspect, a 23-year-old man from Airmont, New York, was allegedly loitering in the parking lot of Betsy Ross Elementary School and caused parents to become concerned.
The Mahwah Police Department was alerted to the situation and sent police officers to the area to look into the matter. When Mahwah New Jersey detectives showed up at the school, they reportedly saw the suspect enter the parking lot in a motor vehicle.
The Mahwah cops spoke to the suspect and asked him why he was at the playground. The suspect allegedly told the officers that he was there to fly a drone overhead. Police reportedly observed the suspect acting nervously and in a suspicious manner, so they held him for questioning.
Police eventually searched the suspect and allegedly discovered him in possession of 100 bags filled with heroin. The illegal narcotics were reportedly sewn into a pants pocket.
A later search of the suspect's car allegedly turned up hash oil, a common ingredient in marijuana.
The suspect was arrested and charged with numerous drug crimes, including heroin possession, possession with intent to distribute heroin in a school zone, simple possession of less than 50 grams of marijuana, and possession of drug paraphernalia.
Heroin Possession, Distribution Charges in Mahwah NJ
To learn more about this case, view the Oakland Patch article, "Man Caught at Bergen Elementary School with 100 Bags of Heroin: Police."