North Arlington Man Pleads Guilty to Killing Newark Woman in Fatal DWI Crash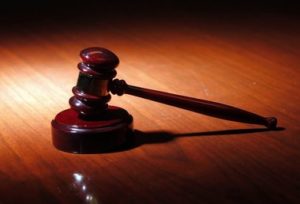 A man from North Arlington recently admitted to causing a fatal drunk driving accident at a marine terminal located in Elizabeth, NJ.
The suspect, a 50-year-old North Arlington NJ man, was accused of operating a top loader while intoxicated. The suspect was driving the vehicle because he worked at APM terminal in Elizabeth, New Jersey.
The drunk driving crash caused the tragic death of the suspect's co-worker, a 49-year-old Newark woman.
Port Authority emergency responders and cops rushed to the scene of the crash, but they were unable to save the victim. She was pronounced dead sometime after the DWI accident.
The suspect could have faced decades in prison if he had been convicted at trial in Union County Superior Court, but he avoided trial by reaching a plea deal with Union County NJ prosecutors. The suspect pleaded guilty to second degree vehicular manslaughter charges.
In exchange for the suspect pleading guilty, prosecutors agreed to recommend that the superior court judge impose a sentence of four years in New Jersey State Prison.
Drunk Driving, Vehicular Homicide Charges North Arlington NJ
For further information about this case, view the Wyckoff Patch article, "Bergen Man Admits Fault in Fatal Drunk-Driving Incident in Elizabeth: Prosecutor."