Nazerah Bugg Murderers Sentenced to Prison in Bergen County Superior Court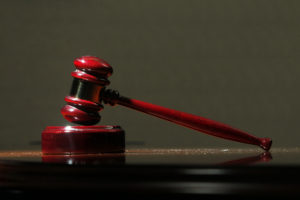 Two individuals who were already convicted of fatally shooting Nazerah Bugg in Paterson NJ recently showed up to Bergen County Superior Court in Hackensack so that they could be sentenced in the case.
The suspects, 19-year-old Jeavonte Dennis and 22-year-old Nyje Johnson, both of whom resided in Paterson, were arrested in 2014 after they participated in a gang shooting that caused the death of 14-year-old Nazerah Bugg.
The teen victim was walking out of a restaurant located on Clinton Street in Paterson New Jersey when she was struck by a bullet. Tragically, she died due to her gunshot wound.
The suspects would ordinarily have faced criminal charges in Passaic County Superior Court, but the case was transferred to Bergen County Superior Court in Hackensack NJ because one of the victim's relatives is an employee of the Passaic County courts system.
The suspects were convicted at the end of a criminal trial, with the jury finding Dennis guilty of first degree murder and Johnson guilty of first degree aggravated manslaughter. Additionally, the jury found both suspects guilty of conspiracy to commit murder and criminal weapons charges for possession of a weapon for an unlawful purpose and illegal possession of a handgun.
Sentences for Murder Charges in Bergen County NJ
Now the suspects have been sentenced to decades behind bars: Dennis was ordered to serve 45 years in state prison, while Johnson was ordered to serve 22 years in state prison.
For more information about this case, check out the NJ.com article, "2 Men in Nazerah Bugg Case Sentenced to Decades in Prison."