Bronx Man Allegedly Trafficked Cocaine in Hackensack, NJ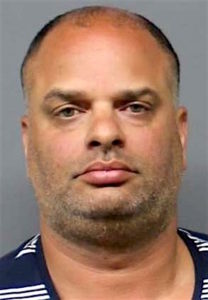 Bergen County prosecutors have elected to charge a Bronx NY man with cocaine distribution – despite the fact that he was not actually found in possession of cocaine or any other illicit narcotics.
The suspect is a 46-year-old resident of The Bronx in NY. He was stopped by Hackensack police officers in June 2017 after the cops reportedly saw him commit a traffic offense while operating an SUV in Hackensack, New Jersey.
When the Hackensack officers talked to the suspect, he reportedly exhibited signs of nervousness: he struggled to control his hands and had difficulty maintaining eye contact with the officers who were questioning him.
Police later searched the suspect's motor vehicle and allegedly discovered seven bundles of cash totaling roughly $324K.
The money reportedly "gave off a distinct odor of cocaine" to the police officers conducting the vehicle search.
As a result, the suspect was eventually charged with transporting or possession property believed to be derived from criminal activity.
Cocaine Distribution Charges in Hackensack NJ
For additional information about this case, go to the NJ.com article, "Man Arrested Because He Had $324K That Smelled Like Cocaine, Prosecutor Says."
If you need a lawyer for a cocaine trafficking or distribution charge in Bergen County, we can help. Contact our experienced criminal defense lawyers now for a free initial consultation at our Hackensack office.