Waldwick Man Found Guilty of Murder in Paterson, New Jersey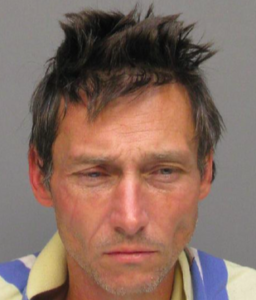 A man who previously resided in Waldwick New Jersey has been convicted of using a hammer to commit a murder at an abandoned building in Paterson, NJ.
The suspect stood trial in Passaic County Superior Court and was ultimately convicted on first degree murder charges. During the trial, Passaic County prosecutors argued that the suspect got into an argument with a fellow squatter at an empty building in Paterson NJ and ended the altercation by grabbing a hammer and bludgeoning the victim.
The suspect reportedly came to Paterson from Waldwick, New Jersey.
The suspect initially faced multiple criminal charges, including charges for murder, burglary, and theft of movable property.
Now the suspect has been convicted on the first degree murder charges. He will have to make an appearance in Passaic County Superior Court in August so that he can be officially sentenced in the case. At that time, he will be subject to a punishment of life imprisonment in NJ State Prison, with a minimum mandatory term of incarceration of 30 years.
A co-defendant in the Paterson murder case will also be sentenced in August. It is expected that Paterson NJ prosecutors will recommend that the second defendant be sentenced to just six years behind bars after he reached a plea agreement with prosecutors and testified against the Wadwick NJ suspect.
Murder Charges Passaic County NJ
To learn more about this case, see the NJ.com article, "Squatter Guilty in Hammer Murder of Fellow Homeless Man."