Palisades Park Police Search for Alleged Burglar, Stalker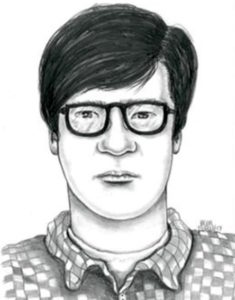 Palisades Park police are trying to find a man who allegedly stalked a female and broke into her residence.
The burglary occurred not long after 5:00 a.m. on June 18. According to authorities, the suspect burglarized a house on Fourth Street in Palisades Park, NJ.
Once the suspect gained access to the home, he allegedly snuck into the victim's bedroom and got into the bed. The suspect then reportedly asked the victim if she would let him spend the night in her bed.
The startled victim reportedly screamed, which caused the suspect to get out of the bed, exit the home, and run from the scene on foot.
Palisades Park police detectives are investigating the burglary and trying to determine the identity of the suspect. Investigators released a description of the suspect: he is said to be a man in his 20s.
Palisades Park NJ authorities said that the suspect could be a serial stalker. Investigators believe that the suspect has targeted several women in other areas of Bergen County, New Jersey.
Stalking, Burglary Charges in Palisades Park NJ
To learn more about this case, read the NJ.com article, "This Man Broke into Woman's Home, Got into Bed with Her, Report Says."