Juveniles Detained on Suspicion of Arson in Garfield, New Jersey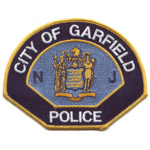 Garfield New Jersey police arrested two minor boys accused of starting a fire at a vacant home in the city.
The scary incident unfolded just after 3:30 p.m. The Garfield Fire Department received a report of a fire at a vacant home on Schley Street in Garfield New Jersey and sent firefighters to the area.
When firefighters arrived at the house, they reportedly saw two boys standing on the roof of the home. Garfield NJ cops quickly got the juveniles off the roof and took them to police headquarters.
Meanwhile, firefighters extinguished the blaze within half an hour of arriving at the scene. The fire caused damage to most of the property, including the exterior and the second floor.
The Bergen County Prosecutor's Office Arson Squad are investigating the fire as a possible arson incident. Depending on the outcome of the investigation, the two juveniles could potentially face criminal charges as juveniles or as adults.
Juvenile Arson Charges in Garfield NJ
For more information about this case, view the NJ.com article, "2 Boys in Custody After North Jersey Home Set on Fire, Report Says."